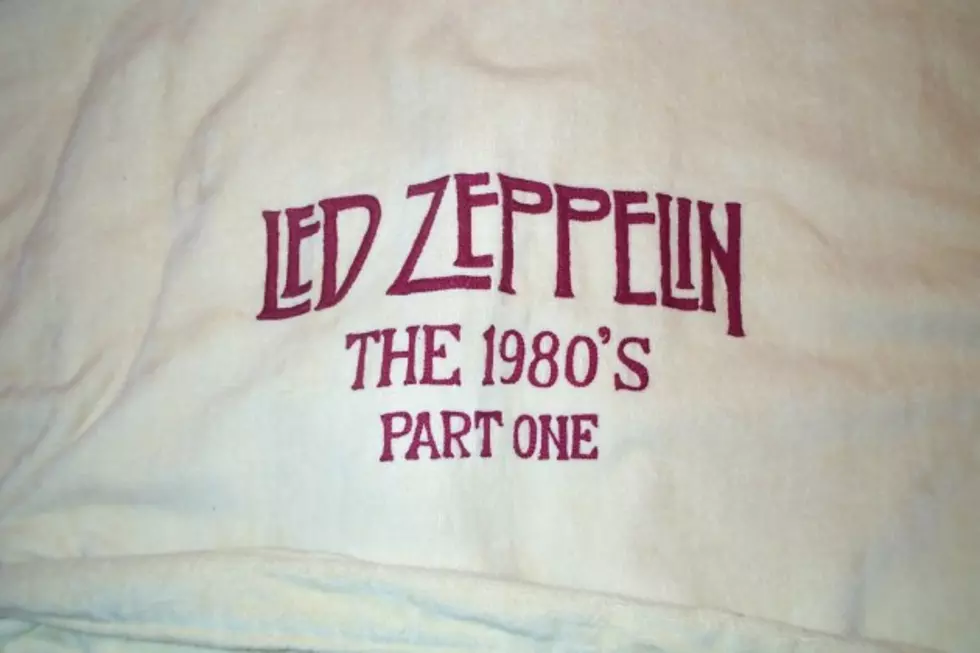 Robe From Led Zeppelin's 1980 Tour Sells for $1,000
eBay
A fan has paid more than a grand for a robe that bassist John Paul Jones would have worn on Led Zeppelin's ill-fated 1980 U.S. tour. Drummer John Bonham's death on Sept. 25 that year scuttled the shows and ultimately ended the band.
The robe, embroidered with "John Paul" on the front lapel and "Led Zeppelin The 1980's Part One" on the back, sold for $1,026 on eBay. Its condition was reported as "very good -- no marks or tears."
Zeppelin's "The 1980's Part One" tour, which was scheduled to run less than a month starting in October, would have been the group's first U.S. concert dates since 1977.
After its 1977 tour, the band didn't perform onstage again until 1979's Knebworth Festival. They then launched a brief tour of Europe in early 1980 in support of 'In Through the Out Door.' Bonham died just one day after the first rehearsal for the U.S. tour.
More From Ultimate Classic Rock