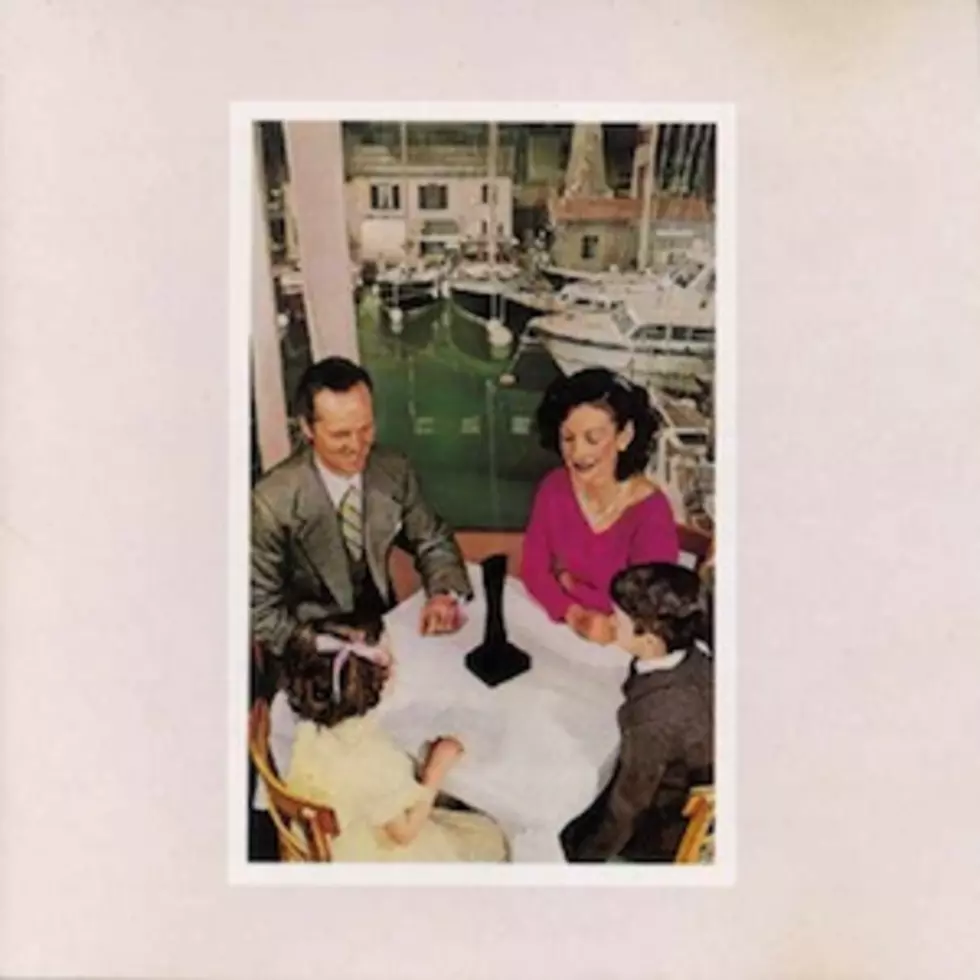 Best Led Zeppelin 'Presence' Song – Readers Poll
Swan Song Records
After the gut-busting feast of 1975's 'Physical Graffiti,' the following year's 'Presence' felt like a much-needed digestif to many satiated Led Zeppelin fans. It was also a rare display of moderation from the world's most gluttonous band.
Not that the 10-minute opener, 'Achilles' Last Stand,' was any kind of bite-size morsel. In fact, it's an immersive epic that's as challenging as it is rewarding. Other standouts like 'For Your Life' and the juiced-up 'Nobody's Fault but Mine' do Zeppelin's legacy proud.
But the album's weaker material ('Royal Orleans,' 'Hots On for Nowhere,' etc.) reveals the troublesome conditions surrounding 'Presence's' creation – chief among them Robert Plant's protracted recovery from a serious car accident and both Jimmy Page's and John Bonham's escalating substance-abuse problems.
Led Zeppelin's career was incontrovertibly losing altitude by this point, and further hedonism and unexpected tragedy would only accelerate it during the three painful years separating 'Presence' and its follow-up.
More From Ultimate Classic Rock