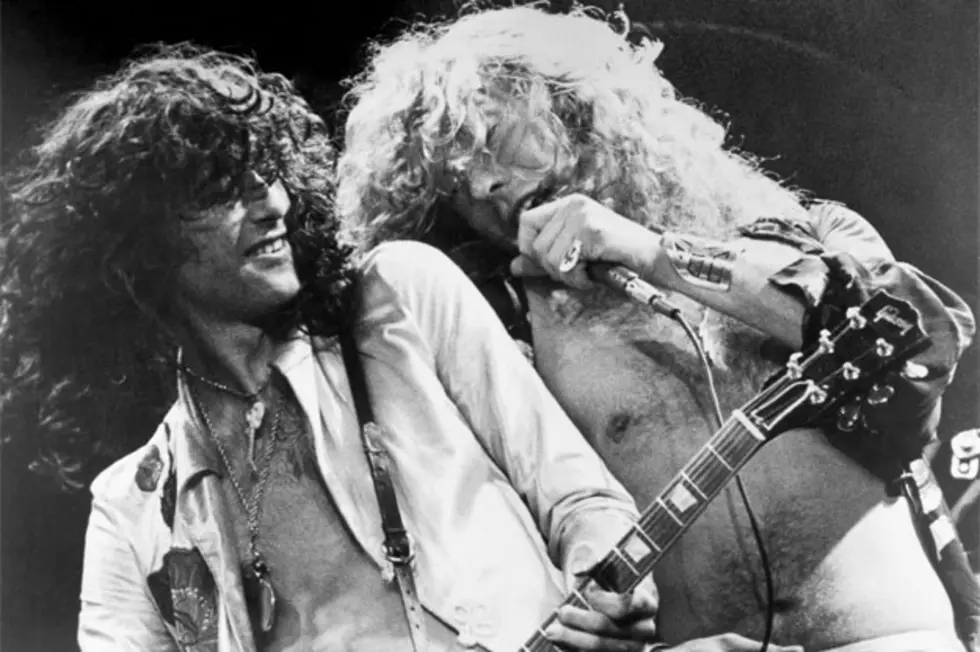 No. 15: 'Babe, I'm Gonna Leave You' – Top 50 Led Zeppelin Songs
Michael Ochs Archives, Getty Images
Led Zeppelin's classic-beyond-classic first album was perhaps the heaviest debut in rock history to that point. But the album also hinted at Zeppelin's more prosaic side with today's entry on our countdown of the Top 50 Led Zeppelin Songs, 'Babe, I'm Gonna Leave You' -- an acoustic song the musicians recorded as an homage to folk queen Joan Baez.
Written by Anne Bredon in the '50s, 'Babe, I'm Gonna Leave You' first came to wider prominence on a live album Baez released in 1962. A favorite of both Jimmy Page and Robert Plant, it was a song they discussed recording together during their very first meeting, before Led Zeppelin had even been formed. They crafted an arrangement that focused on the interplay between Page's fingerpicking and Plant's vocal, which showcases the softer, more melodic side to his singing before jumping into the high part of his range.
The group continued to explore traditional folk themes on their third album, then brought those elements together with rock, blues and Celtic influences for their untitled fourth album.
More From Ultimate Classic Rock