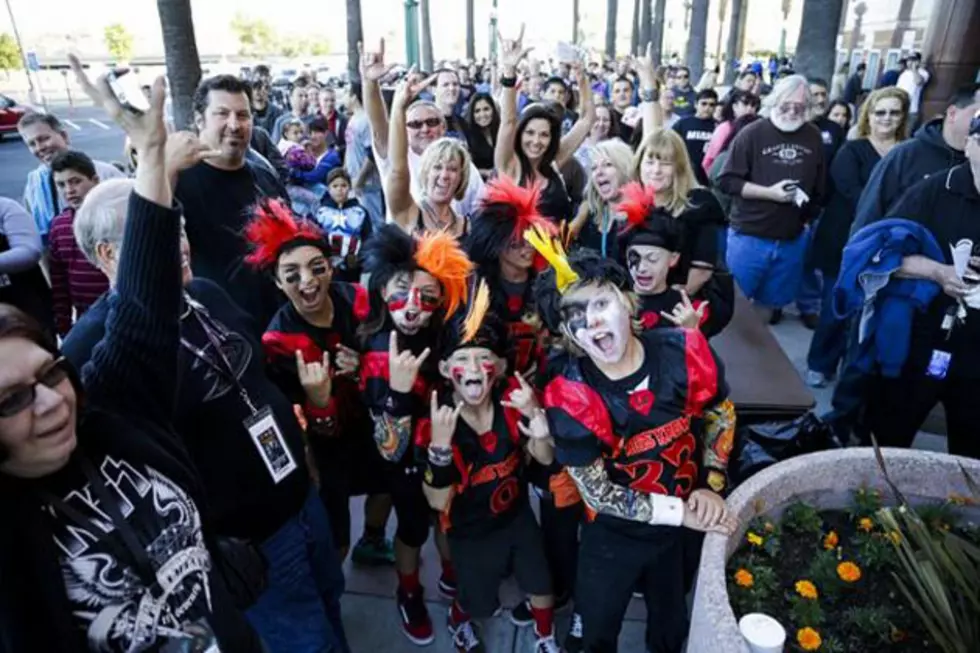 L.A. Kiss Give Spectacle in Home Opener
Twitter: @LAKISS_AFL
The L.A. Kiss, the arena football league team owned in part by Gene Simmons and Paul Stanley, won their inaugural home game last night (April 5). defeating the Portland Thunder, 44-34. But almost as important was the spectacle the hosts put on for the crowd.
In our interview last week with Harlan Hendrickson, the team's executive producer of entertainment, he promised something that was "cool, edgy and powerful." On that front, the team certainly delivered.
The L.A. Times reports that, for the introductions, players were lowered from the arena's ceiling. During breaks in the action, girls in bikinis danced in cages over the field and BMX bikers put on a display. And it wouldn't be Kiss-related if there weren't plenty of fireworks and lasers to be seen.
Of course, there was music. Steel Panther played a pre-game concert and guitarist Nita Strauss performed the national anthem. As a bonus, Lemmy stopped by to help out with the coin toss.
Attendance for the game was announced at 12,045, which, according to Fox Sports, is nearly 4,500 more people than the average crowd at an AFL game.
More From Ultimate Classic Rock