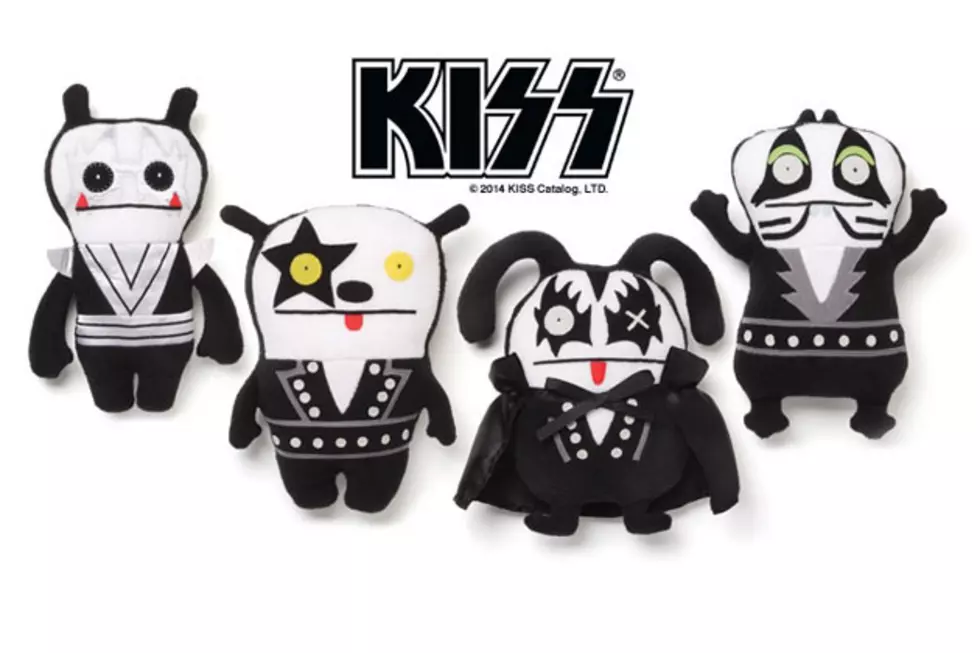 Kiss Have Their Own Line of Uglydolls
Uglydolls.com
If you've ever wanted to cuddle with the members of Kiss, now you can. Sort of.
The group has partnered with the Uglydolls company to create its own line of official miniature plushies, each one featuring an Uglydolls character (OX, Wage, Big Toe and Babo, for those of you keeping track at home) sporting a Kiss member's makeup. At $20 apiece, they're probably some of the more reasonably priced products in the band's ever-expanding catalog of licensed merchandise, so if you're a Kiss fan and an Uglydolls collector, these dolls were made for lovin' you.
It might seem like sort of a surprising tie-in, but the product listings at the Uglydolls website make it sound like the folks in the office have a lot of genuine love for the band's music. "The entire Uglyverse has been rockin to KISS for ages, like, since the '70s," reads one product description. "They want to have a KISS party with you! Smoke machines, funky lights, amazing magical guitar solos and a HUGE buffet backstage. Man, did you know rock stars get all kinds of food and treats backstage? Deli sandwiches, bagels, the whole run."
The entire lineup, which is set to make its public debut at the New York Toy Fair in February, is available for order here. The dolls will reportedly start showing up in stores in March.
More From Ultimate Classic Rock