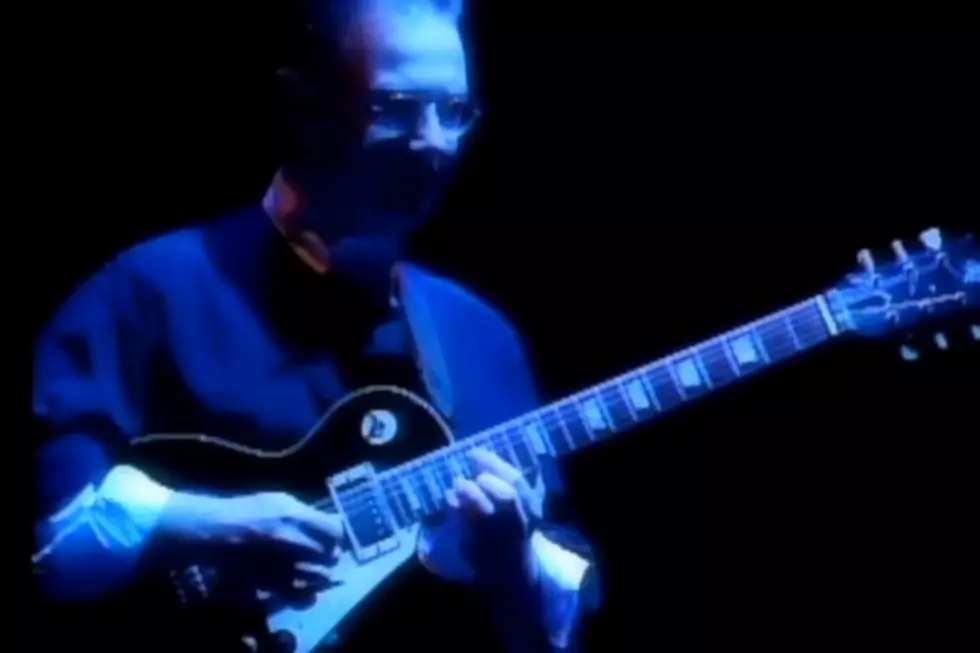 Robert Fripp Resurrects King Crimson
YouTube
Robert Fripp's long battle against the music industry appears to have reached some sort of resolution, and King Crimson fans have found themselves reaping the rewards.
Fripp, who admitted in a 2012 interview that he'd given up on his music career in order to focus on the business of wresting royalties from a list of opponents that include Universal Music, casually let slip in an online diary posting earlier this month that his UMG lawsuit is nearing a "likely settlement," while a separate "non-industry dispute, although without resolution and without agreement, has a de facto position close to that intended." Add those happy developments to the close of a pair of non-musical projects on Fripp's plate, and the upshot is that King Crimson -- dormant since entering its most recent hiatus in 2009 -- is ready to grind back into action.
In typically understated fashion, Fripp described the way the latest Crimson lineup -- the band's eighth, for those keeping score at home -- started to coalesce during a meeting with drummer/guitarist Bill Rieflin. "Discussed: the Point Of Seeing for a Future Crim with three drummers," wrote Fripp. "At 18.55 Bill declared his participation. So, at 18.55 King Crimson VIII moved to its next stage of actualization."
Details are still hazy regarding all of this, but Fripp did tease a few differences between King Crimsons past and present, noting, "This is a very different reformation to what has gone before: seven players, four English and three American, with three drummers. The Seven-Headed Beast of Crim is in Go! mode."
More From Ultimate Classic Rock