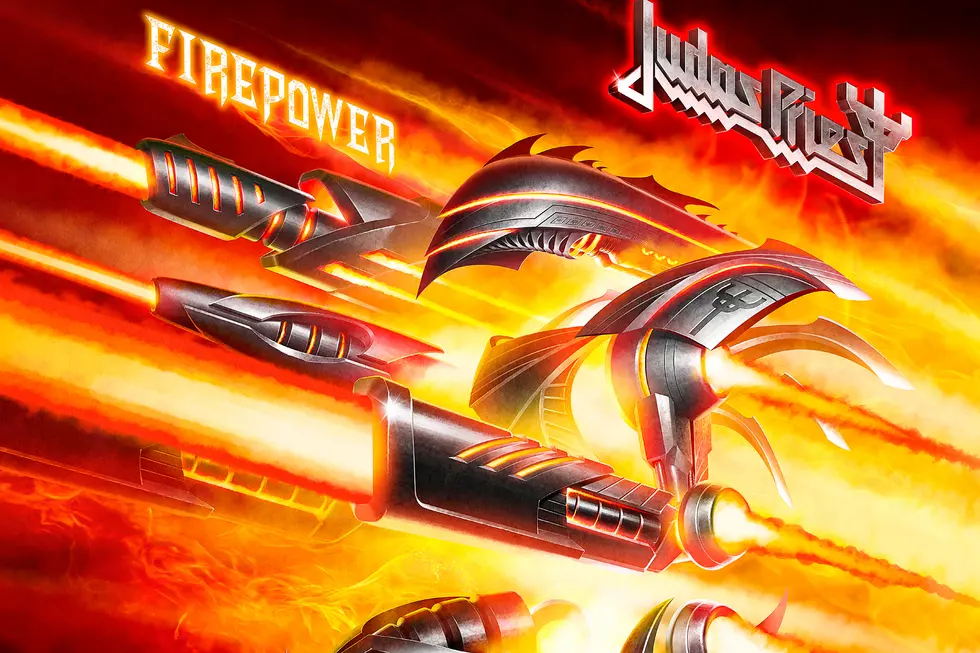 Watch Judas Priest's Lyric Video for New 'Never the Heroes'
Judas Priest
The members of Judas Priest are offering fans another sneak peek at their upcoming Firepower LP with the lyric video for the set's third full pre-release track, "Never the Heroes."
"'Never the Heroes' is about the courageous men and women that enter war," explains the band in a statement. "Never trained to be heroes, but becoming heroic due to their actions and sacrifices doing their duty for their people and country. It resonates, as there is a hero in all of us, and in times of struggle we can be strong and united, conquering our own challenges and helping others." You can check out the lyric video below.
Firepower, due March 9, marks Judas Priest's 18th studio album and first since 2014's Redeemer of Souls, which gave the group its first Top 10 record in the U.S. Since unveiling news about the new LP several months ago, the band has released a video for the lead-off single "Lightning Strikes" and posted the title track, as well as a sample from the song "Traitors Gate."
While anticipation is clearly running high for Firepower, its arrival comes at a bittersweet moment for the band: guitarist Glenn Tipton recently announced his retirement from the road due to his Parkinson's diagnosis, a revelation that prompted an admission of hurt feelings from ex-Priest guitarist K.K. Downing over not being invited back — and a small war of words between Downing and frontman Rob Halford, who took issue with what he interpreted as Downing's insinuation that Tipton may not have actually played all of his parts on the new album.
More From Ultimate Classic Rock