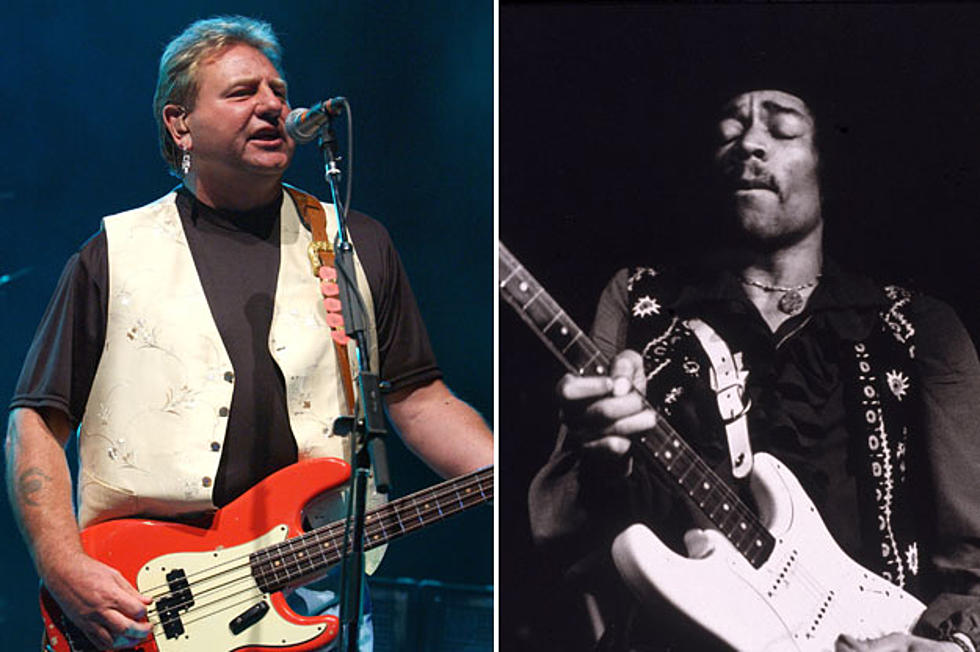 Did Jimi Hendrix Really Plan to Join Emerson, Lake and Palmer?
Greg Lake has revealed the truth behind rumors stating Jimi Hendrix was planning to collaborate with Emerson, Lake and Palmer shortly before his death.
Lake has been a fixture on the rock scene since he made his presence known as vocalist and bassist on the first two incredible albums by King Crimson -- 1969's 'In The Court Of The Crimson King' and 'In The Wake Of Poseidon' fromm 1970. Since then he has, of course, gone on to the higher realms of success with Emerson, Lake & Palmer and Asia.
Currently on his 'Songs Of A Lifetime' solo tour, he spoke with the Phoenix New Times about a musical union that never quite materialized between himself and Hendrix: "Jimi used to come and watch King Crimson," Lake said, "When Keith [Emerson] and I got together we went looking for a drummer. The first person I talked to was Mitch Mitchell because the Experience had just broken up and Jimi was off doing this Band of Gypsies thing. Mitch was available at the time, and he said maybe we should get Jimi together. He'll be finished with this band of Gypsies thing in a few weeks, and we can get together and maybe the four of us should play. I said, 'fair enough,' and that's how we left it."
"A couple of days later," he continues, "we got a call from Roger Stigwood (Bee Gees and Cream manager), who said 'Look, I've got the perfect drummer for you. A guy called Carl Palmer.'  We played together, it was instantaneously obvious that the chemistry was right. That was the band we were looking for. And so that was it really. We made a decision on the spot. A short while after Jimi was found dead in an apartment in London. The press got a hold of the story that we might jam with Jimi, and speculated that the group would be called HELP. But, alas, it was just a rumor."
More From Ultimate Classic Rock