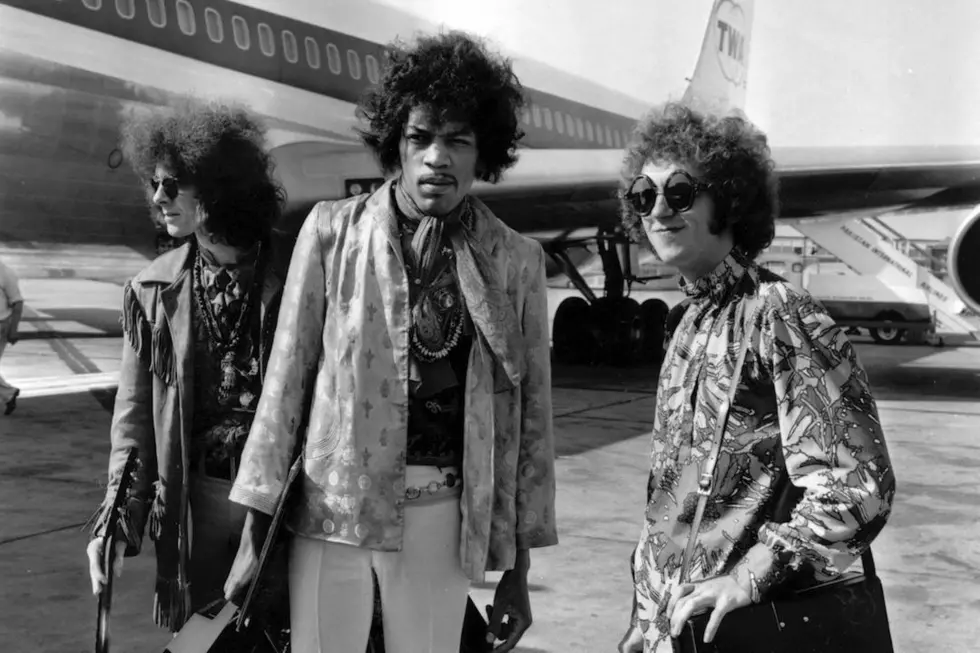 How Everything Changed After Jimi Hendrix Arrived in London
George Stroud, Getty Images
Jimi Hendrix, then just a 24-year-old prodigy, touched down on Sept. 24, 1966, in London as a virtual unknown. His brief but important stay there would forever alter rock history.
The young guitarist was accompanied on the trip by manager Chas Chandler, who had first seen Hendrix playing at New York's Cheetah Club. Chandler took the guitarist on as a client and helped him form the Jimi Hendrix Experience, with bassist Noel Redding and drummer Mitch Mitchell. They found little initial success, however, in America. That changed, almost overnight, once Hendrix set foot on U.K. soil.
Early on, Hendrix sat in with the Eric Clapton and Cream. Onstage with the trio – rounded out by drummer Ginger Baker and bassist Jack Bruce – Hendrix memorably performed "Killing Floor." Clapton quickly befriended Hendrix, emerging as one of his staunchest early advocates.
By mid-October 1966, Hendrix was touring as a supporting act in France. He and the Experience were then signed to Track Records, which released "Hey Joe" as a single – and that provided momentum for a headlining date in November at the Bag O'Nails in London.
Clapton, members of the Beatles and the Rolling Stones and Jeff Beck crowded into the nightclub, where the collective reaction could best be described as stunned.
"All the stars were there," singer-songwriter Kevin Ayers once said, "and I heard serious comments – you know 'shit,' 'Jesus,' 'damn' and other words worse than that!"
Newfound fame wasn't all the guitarist gained on his visit overseas. His first night in London also landed Jimi Hendrix a girlfriend. He began a relationship with Kathy Etchingham, one that would last until February 1969.
Top 100 Albums of the '60s
More From Ultimate Classic Rock