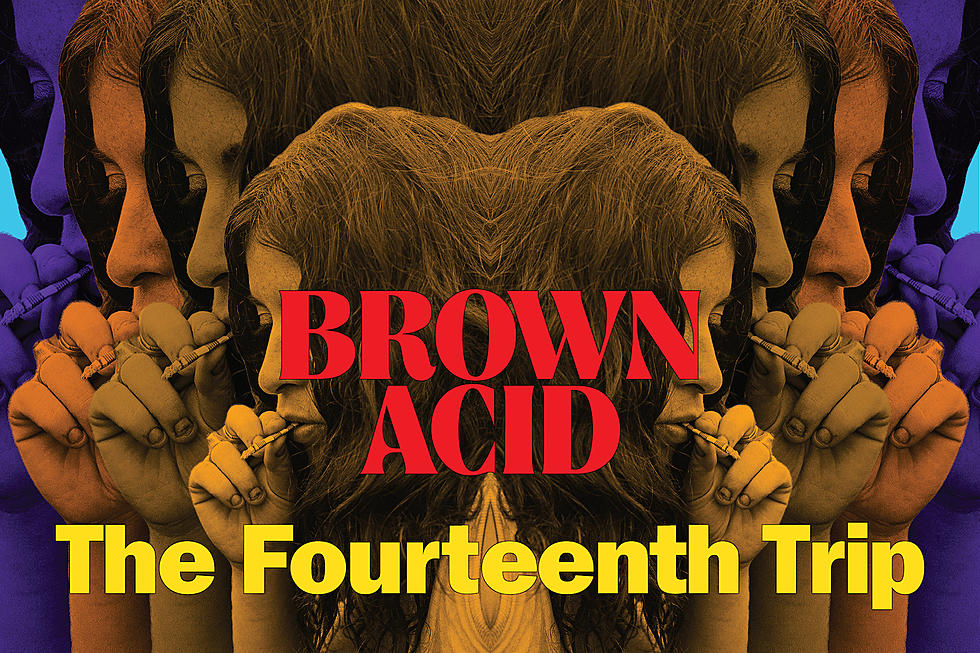 Listen to 'I've Been You' From New 'Brown Acid' Compilation: Premiere
RidingEasy Records
RidingEasy Records' Brown Acid compilation series is back with another helping of hard rock, psychedelic and proto-metal tunes from the late '60s and early '70s that flew under the radar.
The series' latest installment, Brown Acid: The Fourteenth Trip, features nine more head-banging stoner-rock acts that seldom emerged from the underground.
We have an exclusive premiere of one of The Fourteenth Trip's standout songs, Mijal & White's "I've Been You," which combines buzz-saw electric guitar licks with spacey vocals and bubblegum garage-pop hooks. You can listen to the song below.
Mijal & White comprised Detroit-based recording engineer Mike Mijal and local musician Mike White. The duo utilized then-cutting-edge technology, such as modular synthesizers, on its lone single, released in 1973.
Other highlights from the compilation include "Fever Games," a heavy psych rave-up from Harrisburg, Penn., power trio the Legends that name-checks the Jimi Hendrix Experience and features plenty of requisite whammy-bar acrobatics, and Appletree's peppy "You're Not the Only Girl (I'm Out to Get)," which opens with a Grand Funk Railroad-style cowbell groove and is powered by tasty guitar licks and soaring vocal harmonies.
Brown Acid: The Fourteenth Trip arrives, fittingly, on April 20 and is available for preorder now. You can see the full track listing below.
'Brown Acid: The Fourteenth Trip' Track Listing
1. The Legends, "Fever Games"
2. Mijal & White, "I've Been You"
3. Liquid Blue, "Henry Can't Drive"
4. San Francisco Trolley Co., "Signs"
5. Blue Creed, "Need A Friend"
6. Transfer, "Play It Cool"
7. Appletree, "You're Not the Only Girl (I'm Out to Get)"
8. Cox's Army, "I'm Tired"
9. Raven, "Raven Mad Jam"
Top 25 Psychedelic Rock Albums
Blues, folk, world music – no genre escaped the kaleidoscopic pull of the '60s' trippiest sound.
More From Ultimate Classic Rock