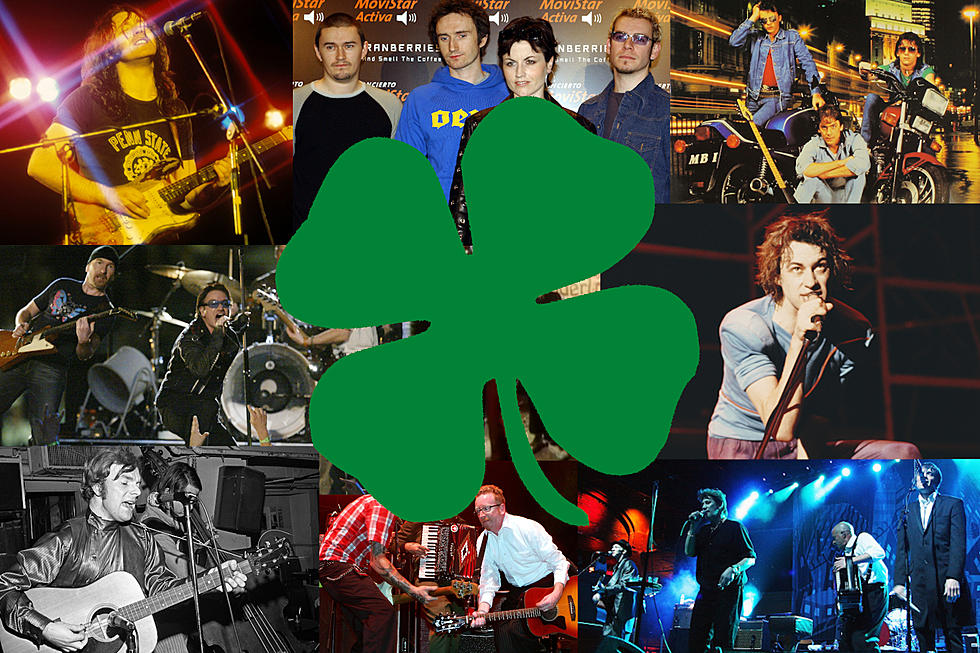 Irish Rock Stars: 17 Artists From the Emerald Isle
UCR
Ireland has given the world plenty of notable musicians, and the below list of Irish Rock Stars: 17 Artists from the Emerald Isle is proof.
At the top of the heap is U2, ranking among the most popular rock bands on the planet. They have always expressed pride in their Irish roots, and their love for their homeland goes far beyond lip service. U2 is the primary source of funding for Music Generation, a national education program focused on Ireland's young people. The band has donated more than $10 million to Music Generation over the years, while also throwing their significant clout behind the cause.
"We in U2 benefitted from access to musical education — it transformed our lives," bassist Adam Clayton explained at a benefit event in 2016. "We want the same opportunities for young people across Ireland. Music Generation is achieving this beyond anyone's imagination."
U2 has also helped bring fellow Irish rock acts to the world's stage, taking groups like the Corrs, Snow Patrol and Ash on tour at various points. Still, U2 is far from the only Irish act to have a lasting legacy.
Thin Lizzy helped pioneer hard rock, thanks in large part to the dynamic presence of their frontman, Phil Lynott. Van Morrison first grabbed attention as a member of the band Them, before later breaking out as a hugely popular solo artist. Meanwhile, the distinctive voice of Dolores O'Riordan helped make the Cranberries one of the '90s biggest acts.
Celtic rock – a fusion of traditional Irish instruments with emphatic guitar and drums – has become a popular genre the world over, thanks largely to pioneering acts like Horslips. Irish punk groups have also enjoyed success both at home and abroad, including Flogging Molly, Stiff Little Fingers and the Undertones.
These artists and more can be found below in our list of 17 Irish Classic Rock Acts.
Irish Rock Stars: 17 Artists From the Emerald Isle
Ireland has given the world plenty of notable acts.
More From Ultimate Classic Rock