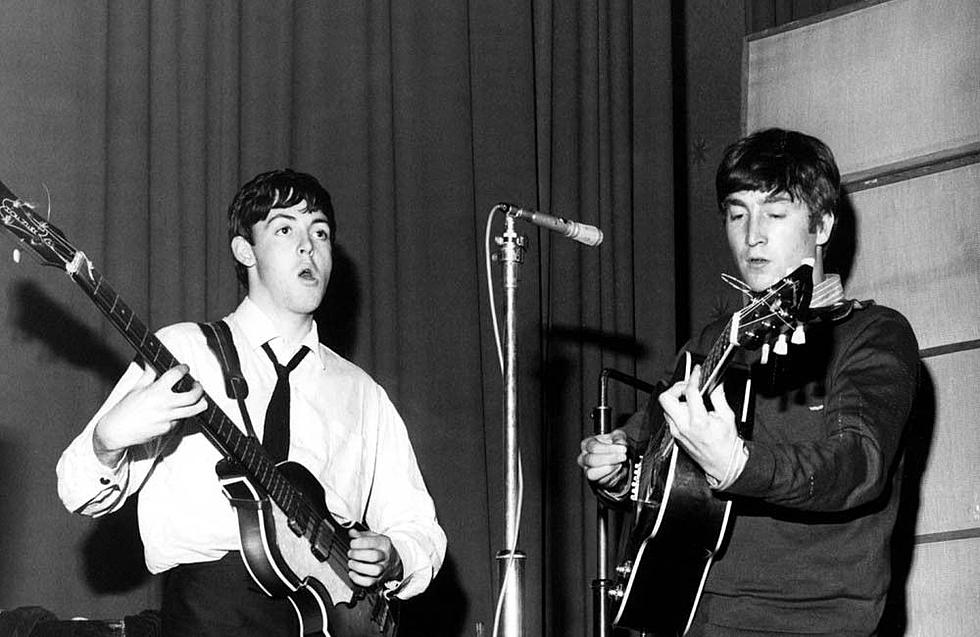 How John Lennon Influences Paul McCartney From Beyond the Grave
Paul McCartney and John Lennon stock image - Photoshot
Sir Paul McCartney says John Lennon still influences his songwriting and he drops lyrics that his late friend would consider "too soppy".
The 81-year-old musician and John would refer to each other for advice when creating songs, especially in the early days of The Beatles - which also included Ringo Starr and George Harrison - when they would write together.
Paul admits there are times when he hears his old collaborator's voice in his head when he is writing sentimental lyrics that John wouldn't approve of, so he re-writes the words.
Speaking on the 'A Life In Lyrics' podcast, he said: "Often I'll sort of refer… 'What would John think of this? He'd have thought it was too soppy.' So I'll change it.
"That interplay was miraculous. You don't have this opposing element so much [now]. I have to do that myself."
Paul also opened up on what sort of person John was before his tragic murder in December 1980 at the age of 40.
The 'Get Back' singer remembers Lennon as a witty and "sarcastic" man who used his jokes and putdowns to shield himself against the world.
He said: "John's persona was very guarded, hopelessly guarded. That's where all his wit came from. Like so many comedians, it's to shield themselves against the world.
"John having a very difficult upbringing – his father leaves home, his uncle dies and his mother gets killed – he could be very sarcastic. We all could, it was my way of dealing with my mother's death. There would often be a very witty put-down. It wouldn't always be a put-down but it was always a very quick answer, and he'd trained himself to do that.
"That was one of the attractive things about him. I remember him saying to me, 'Paul, I worry about how people are going to remember me when I die'. It shocked me and I said, 'Hold it right there. People are going to think you were great'. I was like his priest. I'd say, 'My son, you're great.' It'd make him feel better."
More From Ultimate Classic Rock