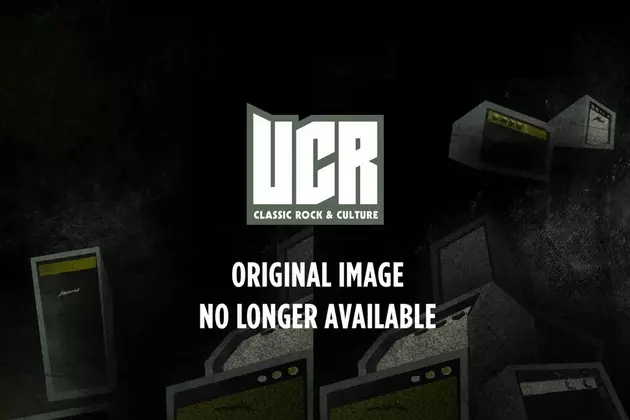 Jack Russell Calls Great White Club Fire 'The 9-11 of Rock,' Plans Documentary Telling His Side of the Story
Facebook
Former Great White singer Jack Russell is helping put together a documentary about the catastrophic fire that erupted during the band's Feb. 20, 2003 concert at the Station in West Warwick, R.I., claiming the lives of 100 people and sending hundreds more to the hospital.
Russell, who these days is fronting a band he calls Jack Russell's Great White while his former bandmates carry on with a new lineup, talked about his plans for the documentary during a recent conversation with Tanner of Portland, Ore.'s 105.9 The Brew, which you can listen to below. Insisting he'll never completely come to terms with the fallout from the fire, he described the film as "a story of my life intertwined with the story of the fire."
Adding that he's never really had an opportunity to apologize for the band's part in the tragedy, Russell said he was "almost catatonic for three months" afterward and expressed a desire to put together a fitting tribute to the fans who lost their lives — many of whom he said he considered friends.
"It was like the 9/11 of rock 'n' roll," argued Russell. "I'm just horrified. I feel a guilt. I have this survivor's guilt, like, why did I get to live when so many other people didn't? I feel guilty for people coming to see me play and losing their lives. It's really hard to deal with it."
Russell went on to pin the blame for the fire on a variety of people, including negligent club owners and the fire marshal, and insisted he's been waiting impatiently for the chance to tell his side of the story.
"I've wanted to get out and talk about this, from my perspective, but when all the legal stuff was going down, my lawyer said, 'Don't ever say you're sorry, because that's going to imply guilt,'" he explained. "This is where I get my chance to do that. So that's going to be really important to me, and it's gonna be a great — maybe not total closure, but it'll give me some peace. Even if a little."
Great White and Other Nude Album Covers
More From Ultimate Classic Rock