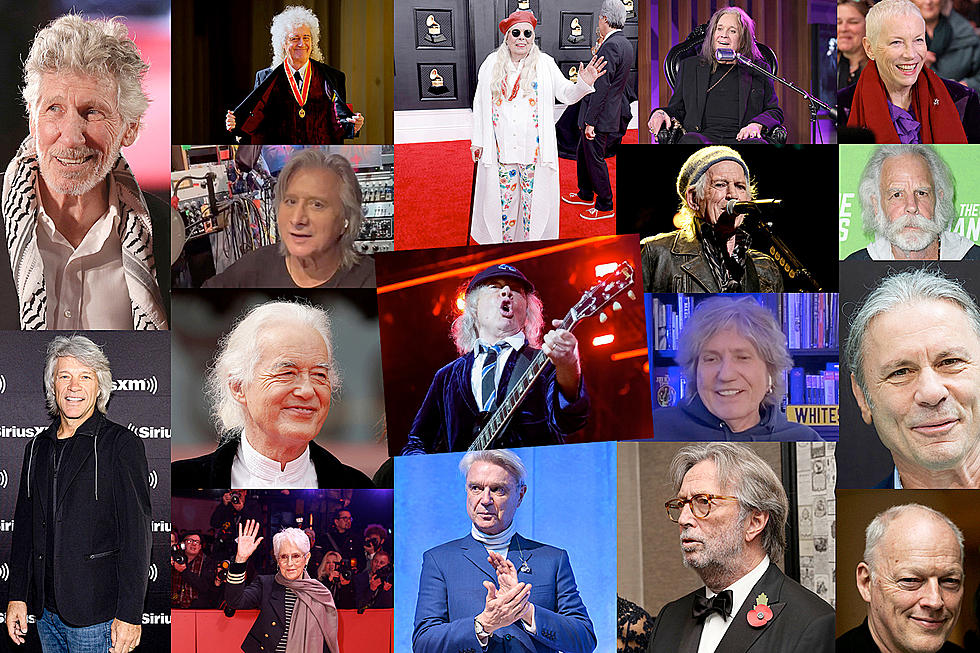 Silver Foxes: 50 Gray-Haired Rock Stars
UCR
Growing older in the public eye can be a daunting prospect for rock's biggest stars.
"People have this obsession," Mick Jagger once observed. "They want you to be like you were in 1969. They want you to, because otherwise, their youth goes with you, you know. It's very selfish, but it's understandable."
However, in recent years, more and more artists are saying no to hair dye and embracing their naturally graying locks.
Unable to safely visit a stylist during the COVID-19 pandemic, Ozzy Osbourne stopped dyeing his hair. After some prodding from his daughter Kelly, the Black Sabbath legend returned to the salon but now sports a regal salt-and-pepper look. "My dad's gray hair is the most beautiful gray hair I have ever seen," Kelly told Metro. "I keep going over and touching it because it feels like silk, and it's so thick and gorgeous."
Similarly, after battling what he deemed "the worst sinus infection I've ever had in my life," Whitesnake frontman David Coverdale sported a shorter and more organically colored hairstyle recently. "My wife and I have been talking about me embracing the gray for a long time," he told UCR. "I'd actually planned a two-year farewell tour and then I was going to do the business."
After attempting a short hairstyle two decades ago, Coverdale did have to learn to overcome one minor obstacle. "The only thing is, when I cut my hair one time in 2000, I had no plan to go on the road," he said. "Suddenly, I'm going, 'Oh, my God!' I loved having shorter hair off the road. But onstage, I have nothing to shake, surprisingly. So I was overcompensating with microphone thrusts."
You can see dozens of photos of gray-haired rock stars in the gallery below.
Silver Foxes: 50 Gray-Haired Rock Stars
These famous artists have embraced natural changes.
Gallery Credit: Matthew Wilkening
More From Ultimate Classic Rock