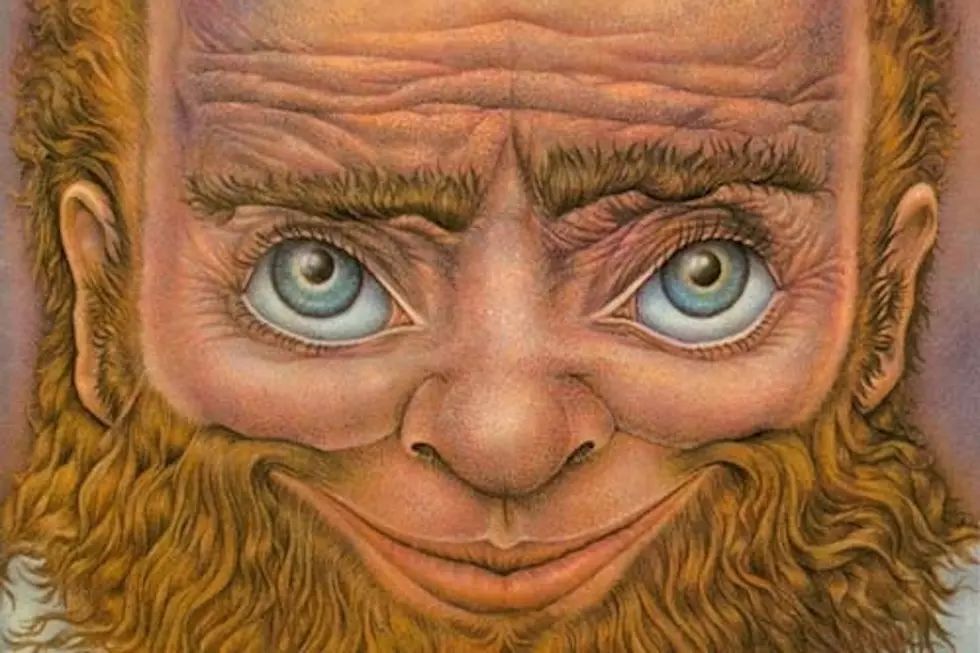 How Gentle Giant Eased Into Prog on Their Self-Titled Debut
Vertigo
By the mid-'70s, Gentle Giant were delighting their cult fan base with an eccentric blend of heavy prog-rock, baroque counterpoint harmonies, symphonic instrumentation, and Medieval arrangements. But on their self-titled debut LP, released Nov. 27, 1970, these British oddballs were still working out the kinks of their complex style.
Working with producer Tony Visconti, best known for his work with David Bowie, Gentle Giant developed many of those trademark elements right off the bat. Like on the opener "Giant," with its attack of Kerry Minnear's blistering organ and operatic Mellotron; Derek Shulman's throaty yelp; and Ray Shulman's limber, funky bass.
The quintet ran the gamut from Frank Zappa-like jazz fusion ("Alucard") to Beatlesesque orchestral balladry ("Isn't It Quiet and Cold," which was highlighted by Minnear's honky-tonk piano and gentle xylophone solo).
The songs are defined by a rabid, almost naive energy, as Minnear and the Shulman brothers (Derek, Ray and woodwind player/vocalist Phil) worked through their dizzying list of influences. ("I did get off on Frank Zappa's music, that was a real inspiration to me," Derek Shulman said in 1991. "The original Zappa, Hot Rats and that stuff.")
Sometimes those influences are implemented without much subtlety: The stacked vocal arrangement of "Nothing at All" approaches Crosby, Stills, Nash & Young territory, with a descending acoustic guitar figure that recalls Led Zeppelin's "Dazed and Confused." (And that's not the only Zep allusion: the bluesy electric guitar riff, dramatic dynamic shifts and phased drum solo that wouldn't feel out of place alongside "Moby Dick.")
Listen to Gentle Giant Perform 'Giant'
The centerpieces of Gentle Giant condense the band's scattered inspirations into jaw-dropping blasts of weirdness. (What other band would have broken into a full-blown recorder choir, as they do on "Why Not"?) Equally impressive is that, within the midst of such experimentation, the band weaved in such forceful hooks, utilizing three unique voices: Derek Shulman's soulful shout, Phil Shulman's elegant coo, and Minnear's creepy whisper.
There's more of a ragged, bluesy immediacy on this album than any of their subsequent work, which makes Gentle Giant the most natural entry point into their discography.
The mix is bare-bones throughout, far from the sound of 1972's Octopus or 1975's Free Hand. But that messiness feels appropriate. This album documents Gentle Giant in their formative stages, when they were more concerned with force and clever ideas than crystal-clear engineering.
Though the band would improve upon their debut on subsequent LPs, refining its scattered brilliance, Gentle Giant remains essential listening for adventurous rock fans. It was ahead of its time in 1970, and it probably still is.
 
Too 100 Rock Albums of the '70s
More From Ultimate Classic Rock