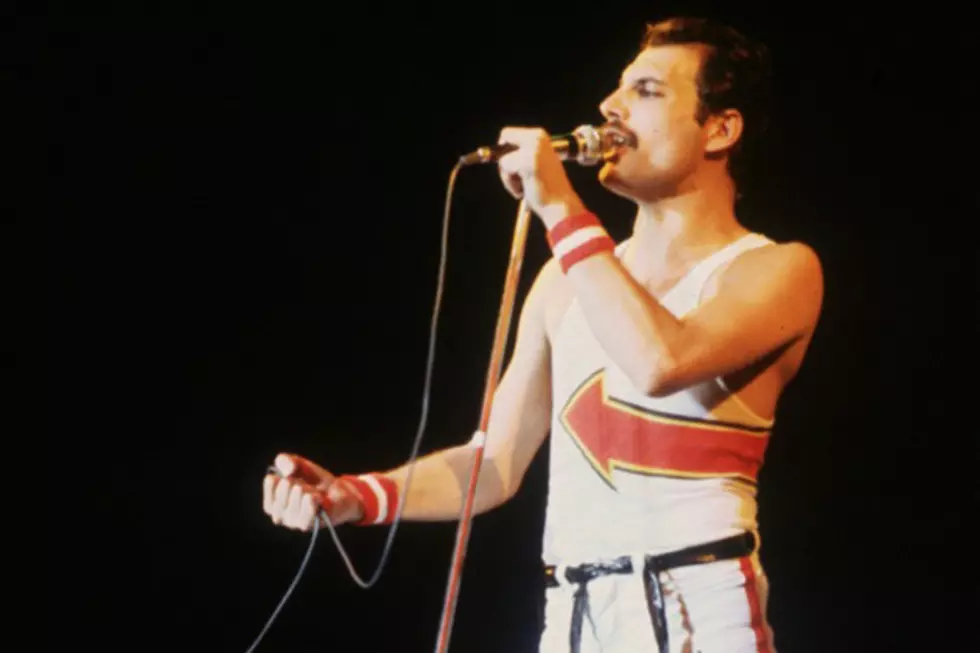 Who Will Star in the Freddie Mercury Biopic?
Hulton Archive / Getty Images
With Sacha Baron Cohen out of the running to portray Freddie Mercury in a movie about the Queen vocalist's life and career, it's time to start trying to figure out who will replace him.
Vintage Vinyl News reports that the British betting firm Paddy Power has started calculating the odds for potential replacements, noting that "Cohen wanted to break free, but the show had to go on, and with such a diverse mix of characters it's going to be a tough decision as to who can fill Cohen's white trousers." Emmy-nominated Michael Sheen has emerged as the favorite, followed closely by Johnny Depp, Ewan McGregor, Hugh Jackman and James Franco.
As we previously reported, Cohen quit the project over creative differences with the producers, including Mercury's surviving bandmates, who are reportedly pursuing a "family-friendly" approach to his story rather than the warts-and-all depiction Cohen favored. While it's hard to imagine some of the people on this list playing the part (Tom Selleck, for example), Mercury's flamboyant personality and tragically early death could prove irresistibly compelling for the right actor. Perhaps he's already been named below.
5/1 Michael Sheen
6/1 Johnny Depp
10/1 Ewan McGregor
10/1 Hugh Jackman
10/1 James Franco
12/1 Jim Carrey
14/1 Michael Fassbender
16/1 Dominic West
16/1 Andy Serkis
18/1 Daniel Day-Lewis
20/1 Jude Law
20/1 Nicholas Hoult
20/1 Ben Whishaw
20/1 Mark Strong
25/1 Daniel Radcliffe
25/1 Joaquin Phoenix
25/1 David Morrissey
25/1 Jamie Bell
33/1 Nicolas Cage
33/1 Aiden Gillen
40/1 Matt Smith
40/1 Sean Penn
66/1 Tom Selleck
80/1 Ross Kemp
100/1 Rylan Clarke
100/1 Darius Danesh
150/1 Alex Mills
200/1 Elton John
500/1 John Terry
500/1 Luis Suarez
More From Ultimate Classic Rock