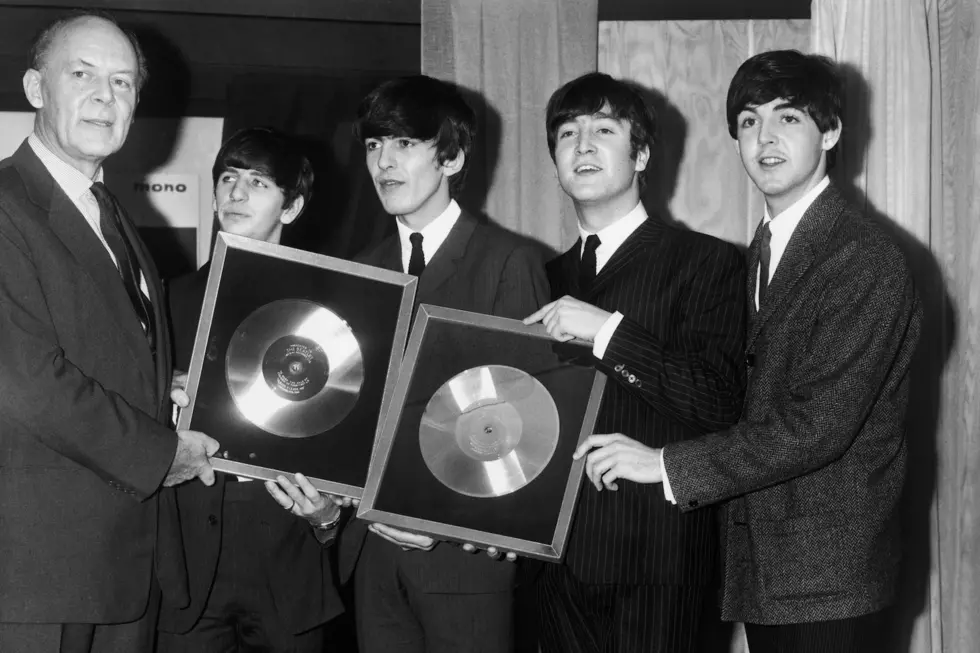 When the Beatles Finally Hit U.S. Radio
Hulton Archive, Getty Images
On Dec. 17, 1963, the U.S. still had no idea what was in store. The Beatles had yet to appear on The Ed Sullivan Show, where they seemingly overnight changed the landscape of pop music forever. That wouldn't occur until February 1964.
Then Carroll James of WWDC in Washington, D.C., played a Beatles record on a mid-December day in 1963. He wasn't the first to do so in the U.S., but it was when things really caught fire.
A D.C. teenager had mailed in a request to WWDC to hear the Beatles, according to Beatles Interviews. "I wrote that I thought they would be really popular here, and if [James] could get one of their records, that would really be great," said Marsha Albert, that insightful teen who made the request.
Carroll James somehow secured the Beatles' new single, "I Want to Hold Your Hand," which had yet to be issued in the United States. The phones lit up and made the song an instant listener favorite. Capitol Records released "I Want to Hold Your Hand" in the U.S. the following week, and it eventually reached the No. 1 spot in Billboard on Feb. 1, 1964 – a place it would occupy for 11 straight weeks.
The Beatles made their first appearance on U.S. television a month earlier on Nov. 18 as part of the Huntley-Brinkley Report, which featured a four-minute segment by reporter Edwin Newman. Three weeks before that, on Oct. 29, the Washington Post ran a story with the headline, "Thousands of Britons 'Riot': Liverpool Sound Stirs Up Frenzy." Both Time and Newsweek published their own Beatles stories in mid-November. The rest is history.
Beatles Albums Ranked
You Think You Know the Beatles?
More From Ultimate Classic Rock