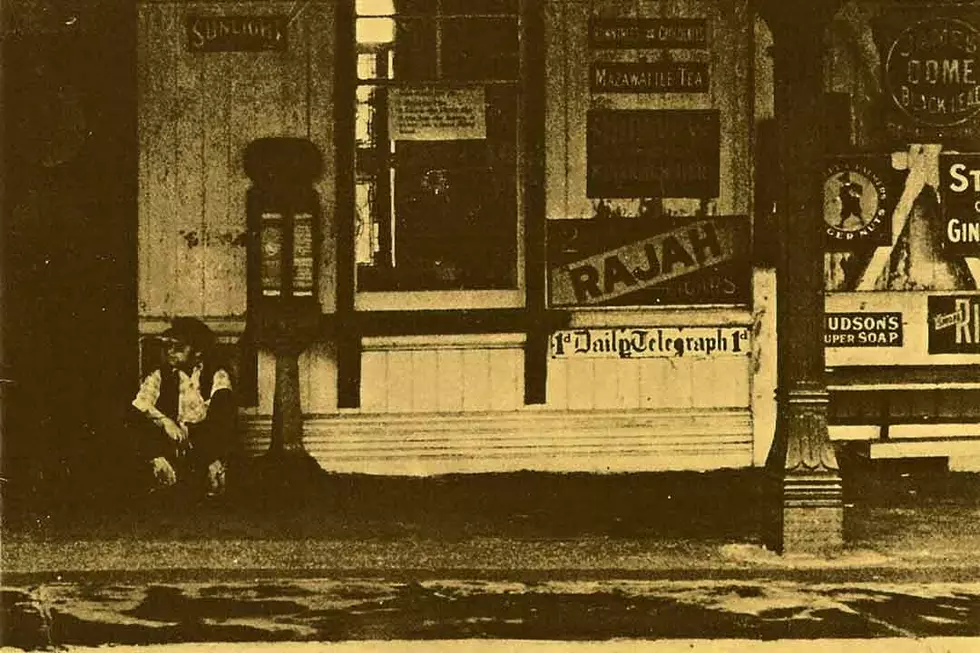 Revisiting Elton John's Old West Album, 'Tumbleweed Connection'
Uni
Elton John still hadn't broken onto U.S. radio when his third album, Tumbleweed Connection, was released on Oct 30, 1970. In fact, his breakthrough single, "Your Song" (from his second, self-titled LP), came out only a couple of weeks before it.
By early 1971, "Your Song" climbed its way into the Top 10 (it was originally the B-side to "Take Me to the Pilot," also found on Elton John, before the record was turned over and ignited the singer-songwriter's career). But a few months earlier, John and his creative partner Bernie Taupin explored their fascination with the American West on an album that remains one of their best.
And in a way, it's kind of a puzzling move at this stage of John's career. For two British guys in their 20s trying to make a name for themselves (and recording in London, no less), John and Taupin surveyed a world they couldn't have been more far removed from. But, pulling inspiration from music (the Band's second album) and movies (John Ford films), they get closer to the Old West than many of their contemporaries who were kicking around similar dust in the post-Woodstock era of the early '70s.
Stripping down the production and arrangements this time around, John (working with the rhythm section of Dee Murray and Nigel Olsson, at least for parts of the album, for the first time) and Taupin contribute nine new songs (there's also a throwaway cover of Lesley Duncan's "Love Song") to a record that explores a golden history to America's outlaw and gunslinging past.
Listen to Elton John's 'Burn Down the Mission'
Side one is book-ended by a pair of songs with "gun" in their titles – "Ballad of a Well-Known Gun" and "My Father's Gun" – and the bulk of the record is shaped by these Old West fantasies. Harmonica and steel guitar help paint the mood throughout, and John's slight twang brings it all into focus.
But Tumbleweed Connection is also pulled together by songs like "Amoreena" (used to great effect a few years later in the opening scene of Dog Day Afternoon) and the album-closing high point, "Burn Down the Mission." Here, John glides along his guiding piano, setting up a successful template he'd return to again and again throughout his career. In short, Tumbleweed Connection is John's first classic album in a string he'd release in the '70s.
Even though none of its songs was a hit, the album made it to No. 5 in the U.S. and No. 2 in the U.K. It helped establish John as a serious artist around the same time "Your Song" was sealing his commercial viability. It also was the first of several loosely tied concept albums by John and Taupin that helped establish their fruitful partnership over the years.
Things would get looser, bigger and more established soon enough (Honky Chateau, the first of John's six straight No. 1 albums, would be released less than two years later). On Tumbleweed Connection, the new guns in town got the job done. And it turned out they were just getting started.
Elton John Albums Ranked
Counting down every Elton John album, from worst to best.
​​
More From Ultimate Classic Rock