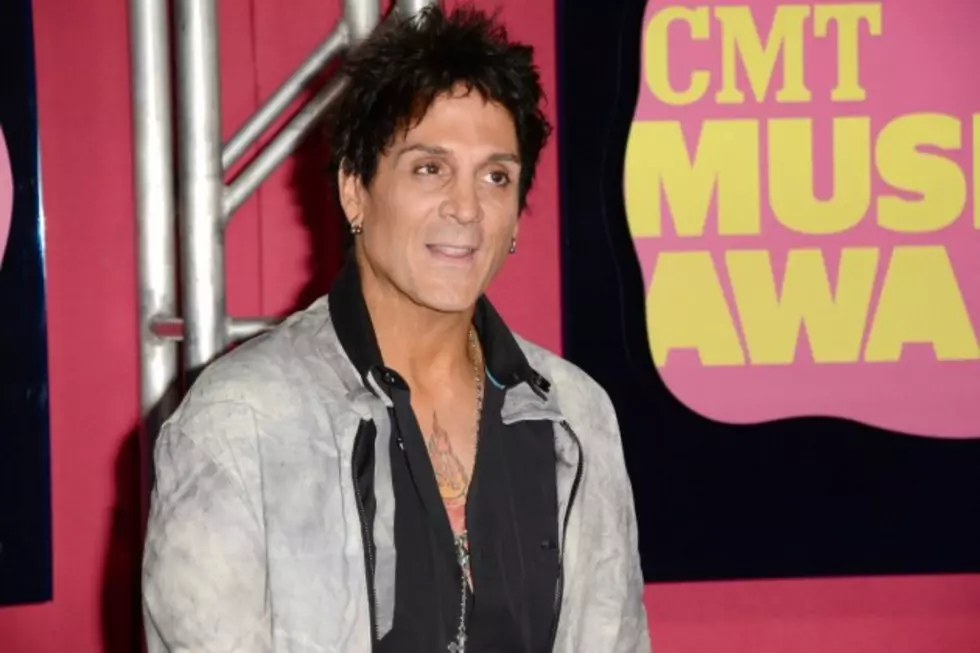 Journey Drummer Deen Castronovo Faces Charges of Rape, Sexual Abuse and Assault
Jason Merritt, Getty Images
A grand jury has indicted Journey drummer Deen Castronovo on charges of rape, sexual abuse and assault.
The Oregonian reports that Castronovo was arrested yesterday on the charges, which stem from an investigation following his June 14 arrest for what was initially described as a domestic dispute. He's reportedly being held without bail pending a court appearance.
As the Oregonian's report notes, Castronovo was initially booked for "three counts of fourth-degree assault, menacing, second-degree criminal mischief, unlawful use of a weapon and coercion," and initially made bail; after he made bail, investigators added charges of "first-degree rape, second-degree sexual abuse and fourth-degree assault" to the list.
As previously reported, Journey were forced to act quickly in the wake of Castronovo's arrest, given that they're facing a typically busy run of summer tour dates over the coming weeks — starting with their first-ever orchestra show at the Hollywood Bowl. The band have recruited Omar Hakim to sit in for their summer tour, and although they've yet to issue a formal statement regarding Castronovo's long-term status, it seems unlikely he'll be back in the lineup anytime soon, if at all.
According to Salem's Statesman Journal, Castronovo faced similar allegations in 2012, when he was charged with "reckless endangerment, interfering with making a police report, second-degree criminal mischief and harassment" following a neighbor's call to police during a fight with a woman described as his ex-girlfriend. That case ended with Castronovo agreeing to perform 80 hours of community service and attend anger management classes.
See Journey and Other Rockers in the Top 100 Albums of the '80s
You Think You Know Journey?
More From Ultimate Classic Rock