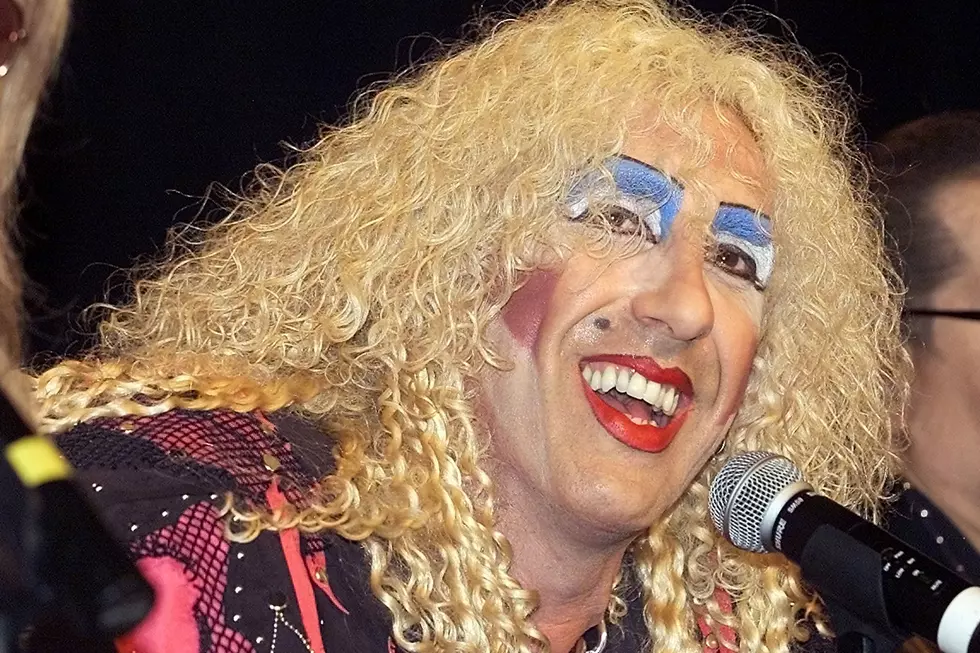 Dee Snider Considers Putting on Makeup Again in Drag-Law Backlash
Adam Rountree, Getty Images
Dee Snider said he was considering a return to the makeup he wore during Twisted Sister's classic era as he condemned laws that attempt to ban flamboyant performance costumes.
Parts of the U.S. have recently tried to make it an offense to wear drag. Legislation has passed in more than 30 states that, supporters claim, is designed to protect children from obscenity. But critics say the moves represent a risk to personal freedom, damages the careers of many professional performers and increase tensions between communities with varying views on the subjects of sexuality and gender definitions.
In a series of tweets, Snider responded to a follower who shared an amendment to Montana's House Bill 359, which had attempted to ban "obscene performances of male or female performers who adopt flamboyant or parodic feminine personas with glamorous makeup and exaggerated costumes." The amendment failed at the current stage of the process, but the follower noted that 359 could eventually "ban glam rock, wrestling [and] Dolly Parton."
"You know, I haven't worn the Twisted Sister makeup in many years," Snider replied. "But now I'm tempted to put it back on!" When another follower said many people were concerned at the actions of some Montana politicians, the singer said, "I'm willing to bet it's the majority of you. The bullying minority is getting away with murder and it is time for the true majority to start pushing back ... HARD!"
Snider later added that he's "often thought 'we the people' agree on more things than not. But we are told we have to disagree on everything! Let the sane majority rule again … please!" He later added, "Listen up, true majority! Do you see what's happening? We've allowed the bullying minorities to take control! The media gets blamed for amplifying every idiotic thing said giving the appearance of it being 'public opinion.' It's not! Fight back! Push back! Take back control!"
"I took off the Twisted Sister makeup more than a decade ago," he concluded. "But in light of the current stupidity in the U.S.A., it just might be time to start wearing it again!"
That tweet was accompanied by a meme featuring John Wick with the caption: "People keep asking me if I'm back – I am starting to think, 'Yeah, I'm back.'"
Top 100 '80s Rock Albums
UCR takes a chronological look at the 100 best rock albums of the '80s.
More From Ultimate Classic Rock