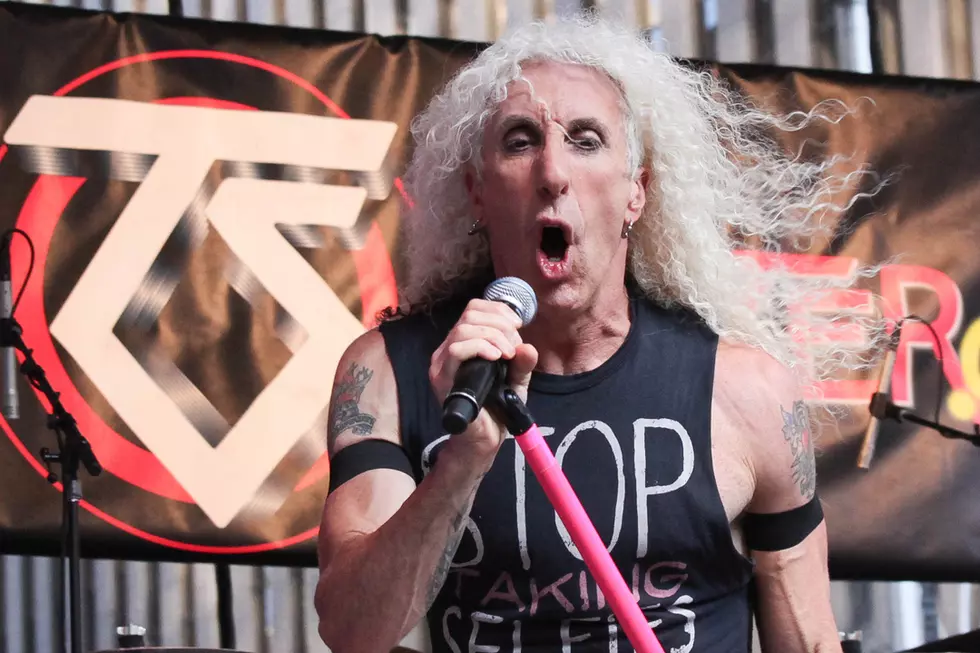 Dee Snider to Release Career-Spanning Retrospective
Rob Kim, Getty Images
In honor of his upcoming 60th birthday, Dee Snider will release 'Rock and Roll Ain't Dead -- Dee Snider Essentials 1983-2015' at some point next spring. The compilation will be bolstered by three new tracks, marking it the first self-penned songs he's put out in 20 years.
As he told Sleaze Roxx, "My writing partner (and inspiration, really) is an amazing blues-rock guitarist named Nick Perri," he said. "I will be dropping the first single, 'Rock And Roll Ain't Dead', on March 15, 2015 -- my 60th birthday -- and the album after that (age pun fully intended). There will be a video and a number of select solo shows in the spring and summer of 2015."
Although the track listing has not yet been announced, 'Rock and Roll Ain't Dead' will be comprised of tracks from his entire career. While that will naturally include plenty of Twisted Sister favorites, other projects like Widowmaker, Desperado, Van Helsing's Curse and Dee Does Broadway will also be represented.
In addition to Perri, Snider's band is comprised of guitarist Dan McCafferty, longtime drummer Joe Franco and bassist Nicolai "Nosferatu" Nifoussi of Automatic 7.
Next month, he will unveil 'Dee Snider's Rock & Roll Christmas Tale' at the Broadway Playhouse in downtown Chicago. The musical comedy is about a washed-up metal band that sells its soul to the devil in a desperate attempt for fame.
More From Ultimate Classic Rock