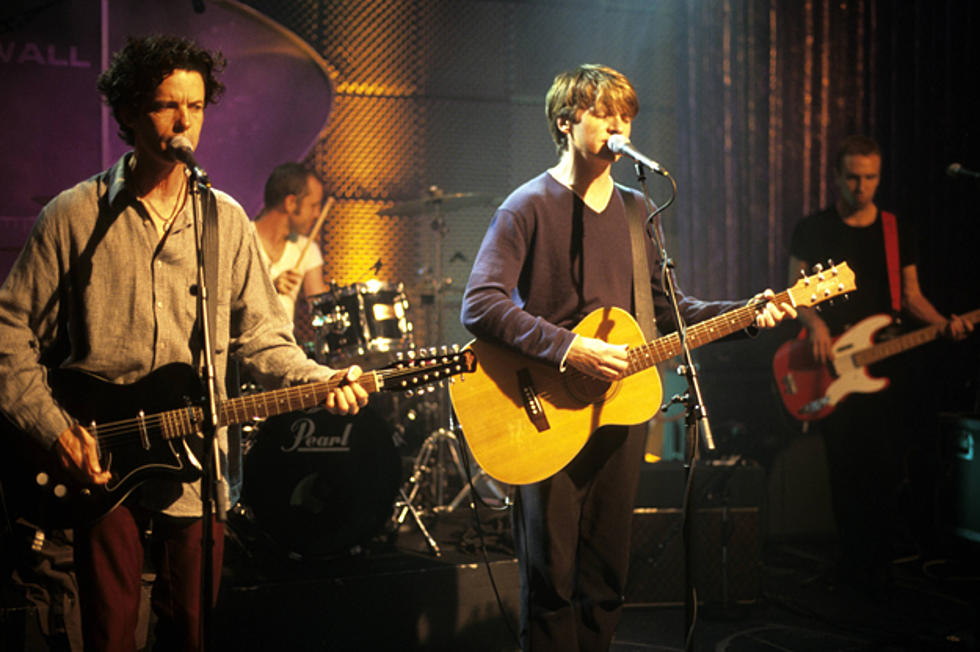 Crowded House Drummer Peter Jones Dead at 45
Drummer Peter Jones, best known for his 1990s stint in the band Crowded House, has passed away following a year-long battle with brain cancer. He was 45 years old.
In a statement on their website, Crowded House said, "We remember him as a warm-hearted, funny and talented man, who was a valuable member of Crowded House. He played with style and spirit. We salute him and send our love and best thoughts to his family and friends."
Crowded House had hits in the US and the UK with 'Don't Dream It's Over,' 'Something So Strong,' 'Better Be Home Soon,' 'Weather with You' and 'Instinct.'
Frontman Neil Finn, who founded the band, also tweeted his thoughts about Jones' passing:
After original drummer Paul Hester left the group in 1994, Jones signed on and stayed for two years, playing on the live concert CD and DVD, 'Farewell to the World.' A popular session musician, his other credits include gigs with Deadstar, Harem Scarem and Stove Top, and he recorded with Australian rock band Lucy's Crown on their debut album.
Crowded House has had a bit of a revolving line-up, but this is the second time they've lost a drummer to tragic circumstances -- Hester, the man Jones replaced, committed suicide in 2005.
More From Ultimate Classic Rock