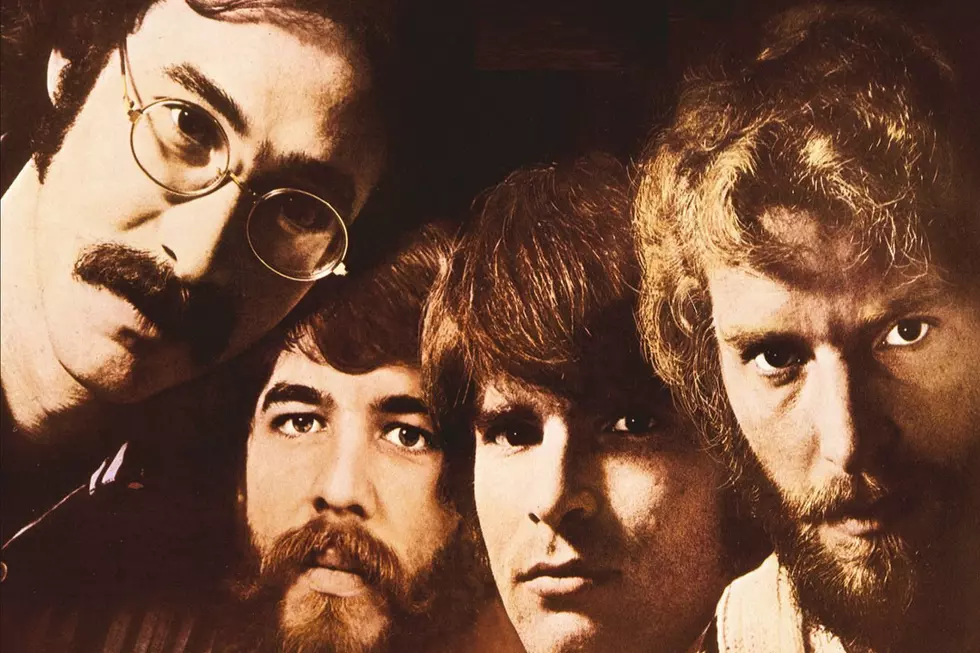 How Creedence Clearwater Revival's 'Pendulum' Pointed to the End
Fantasy Records
The prolific nature of Creedence Clearwater Revival still makes one's head spin. From July 1968 to July 1970, the band released five landmark LPs. A mere five months after the chart-topping Cosmo's Factory, they released their sixth, Pendulum, on Dec. 7, 1970.
More than ever, they now were the singular vision of guitarist/vocalist John Fogerty – who, for the only time on a Creedence record, wrote every song. One of those, "Have You Ever Seen the Rain," would serve as a statement against the ongoing war in Vietnam, but also a comment on the band itself. "'Have you ever seen the rain coming down, sunny day?'" he said in the Hank Bordowitz-penned book Bad Moon Rising. "Creedence was supposed to be sunny days, the golden times, yet look at the rain falling down on us. I don't think the band realized it was about our breakup." The only single released from the album, it hit the Top 10.
Songs like "Pagan Baby" and "Hey Tonight" roll and tumble along in the tradition of Creedence classics, with the former being a nasty kin to the grittier side of the band and the latter being another upbeat rocker. But the sound Fogerty was after, however, was changing. He added keyboards and horns – performed by him – and while "Sailor's Lament" and "Chameleon" are far from first-rate CCR, the songs do add a new color to the band's signature sound.
"(Wish I Could) Hideaway" is a somewhat desperate organ-led ballad, while "Born to Move" is a Stax-influenced soul groover. "Molina" is a straight-ahead Creedence-style rocker, but with a Fogerty sax break in place of a snarling guitar lead. "Rude Awakening #2" pulls out all the stops to become an epic, yet unexpected, closer. The instrumental veers from a simple rock and roll riff into a wash of ominous guitars, backwards tape effects, haunting organ and an almost free jazz sax attack before ultimately fading off into the sunset. It's not your typical Creedence statement, but it's still a very intriguing way to end the album.
Pendulum would become the fifth and final platinum album for the band, but the end was near. John's brother, rhythm guitarist and band founder Tom Fogerty left early in 1971. CCR would stand dormant until the spring 1972 release of their final album, Mardi Gras, after which, the band called it a day.
Top 100 '60s Rock Albums
Here's a chronological look at the 100 best rock albums of the '60s.
More From Ultimate Classic Rock