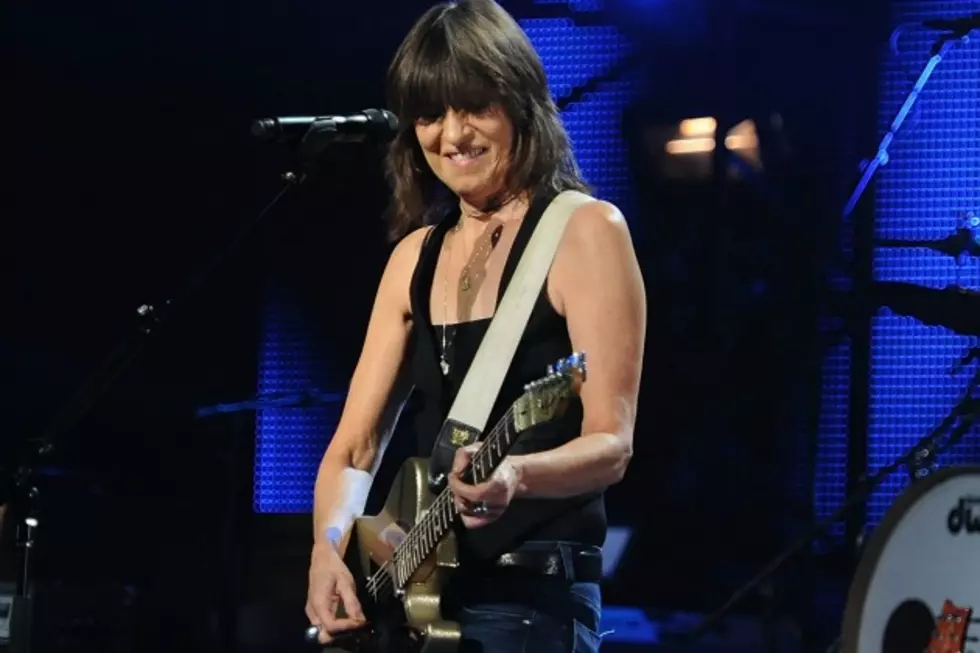 Chrissie Hynde Posts Clip From New Album
Rick Diamond, Getty Images
Pretenders leader Chrissie Hynde is offering fans a sneak peek at her upcoming album with a new website that appears to be part of an ambitious step forward into the solo spotlight.
At present, the site -- which Hynde unveiled with the first (and thus far only) tweet from her new Twitter account -- contains little more than a glimpse of the new record, but it does offer a window into the creative process between Hynde and her new collaborator, Peter Bjorn and John member Bjorn Yttling.
"I met Bjorn in a coffee bar in Cleveland, Ohio and we sort of met and agreed to try to do something," explains Hynde in an interview clip. "Somebody put us together and we met in passing. They were playing Cleveland, I couldn't stay."
That meeting, however brief, convinced Hynde to meet up with Yttling for a songwriting session. "I didn't know who he was, I'd listened to his stuff and thought, 'Oh, that's cool, I'll give it a go,'" she explained. "So I came over here ... I said, 'Look, I don't have any notes, I don't have a notebook, I haven't played any guitar in awhile, I have no ideas, I've got nothing. I'm totally unprepared.' So he played me a couple things he had on his computer, and the first thing he played, it sounded like he whistled into his phone while he was walking down the street. I thought, 'Hang on a minute. I flew over here -- I came all the way over here to work with this guy, and he's playing something he whistled into his phone? I f---ing love this guy already.'"
Yttling isn't the only new collaborator who appears on the new record. As she told Q last fall, "We've got some interesting guests on there. We've got John McEnroe playing guitar on one song and Neil Young is playing on it too. We made John sound good! No, he's a very old friend, he loves rock... and Bjorn loves tennis so I thought I put this together. He sounds great."
More From Ultimate Classic Rock