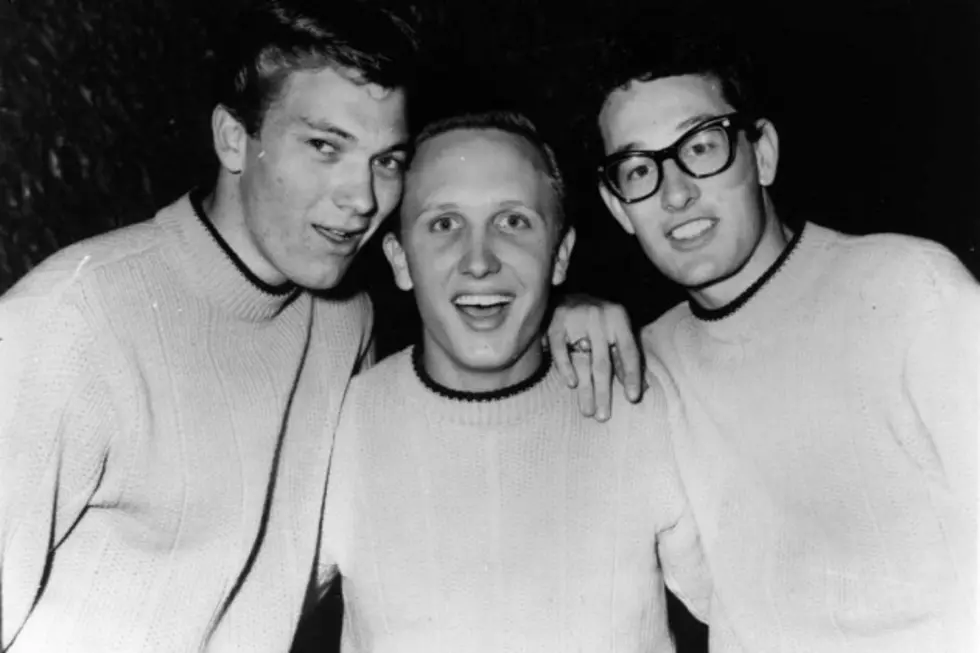 Buddy Holly Plane Crash Investigation May Be Reopened
Keystone, Hulton Archive, Getty Images
Investigators may once again look into the plane crash that killed rock 'n' roll pioneer Buddy Holly in 1959. The Globe Gazette reports that the National Transportation Safety Board has agreed to consider reopening the case.
A plane carrying Holly, Ritchie Valens, J.P. "The Big Bopper" Richardson and the pilot went down on Feb. 3, 1959, in Clear Lake, Iowa. In September of that year, the Civil Aeronautics Board ruled that the cause of the crash was most likely error by pilot Roger Peterson. Heavy amounts of snow was listed as the secondary cause.
Now, a New England-based pilot, L.J. Coon, has petitioned the National Transportation Safety Board to reopen the investigation. He claims that he's discovered other issues that may have contributed to the crash, including weight and balance calculations, the plane's climb and descent rate, fuel gauge readings and the possible removal of the craft's passenger-side rudder.
The plane was in the air for less than four minutes before it crashed into a field and killed everyone aboard. The tragedy has become known as the Day the Music Died, thanks in part to Don McLean's 1971 No. 1 hit, "American Pie," whose same-titled album was dedicated to Holly.
The National Transportation Safety Board will now determine if the petition meets the requirements to reopen the investigation. "You have gotten our attention," the board wrote in a letter to Coon. "Let us do our due diligence in order to give you a proper answer." It will probably take at least a couple of months before the board will respond to Coon's request; it could take another year to determine if his petition will be granted.
This isn't the first time questions about the crash have resurfaced. Eight years ago, Richardson's son hired a forensic anthropologist to look into the matter. Among other rumors, a gun brought on board by Holly has been blamed for the crash. But experts over the years insist that an inexperienced pilot, coupled with bad weather, was the sole reason for the accident.
More From Ultimate Classic Rock