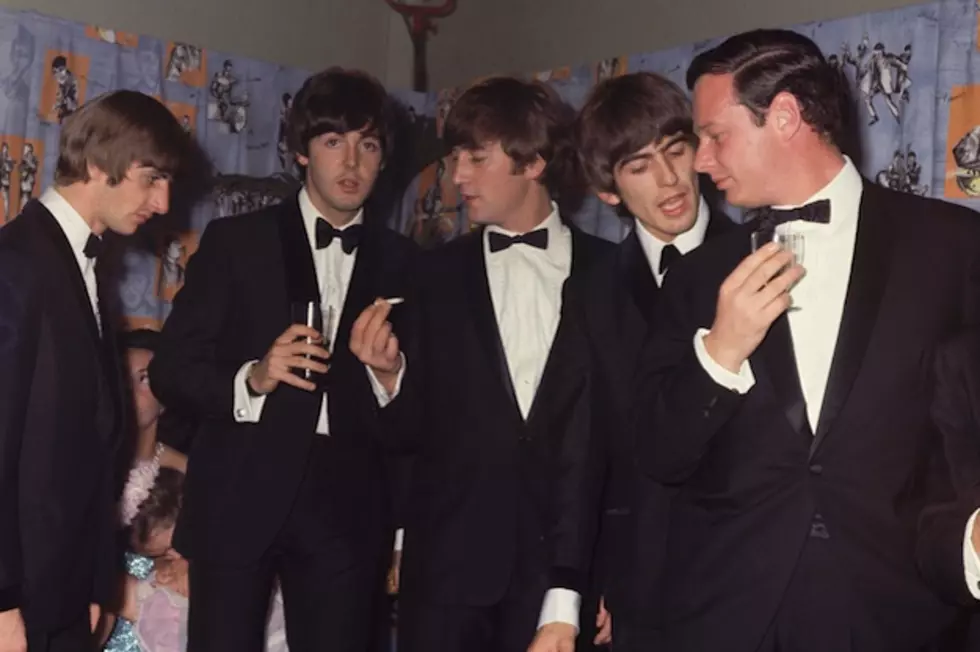 Brian Epstein Biopic Will Feature Beatles Songs
Hulton Archive, Getty Images
It's taken far longer to get going than the filmmakers might have hoped, but it looks like the Brian Epstein biopic 'The Fifth Beatle' will finally start making its way to the big screen in 2014.
Deadline reports that producer Bruce Cohen, whose Oscar-dotted resume includes 'American Beauty' and 'Silver Linings Playbook,' has closed a deal to board the film, which has been in development for a number of years. It'll reportedly look at the private life of the Beatles manager, who was instrumental in the band's rise to fame, and whose accidental death by overdose in 1967 presaged a period of confusion and discord between John Lennon, Paul McCartney, George Harrison and Ringo Starr.
Unlike other Hollywood dramatizations of the Beatles' story, 'The Fifth Beatle' will include songs from the band's catalog on the soundtrack. Set to start production in 2014, it's being adapted by Tony-winning producer Vivek J. Tiwary from his upcoming graphic novel, due via Dark Horse on Nov. 19.
In other Beatles movie news, 'High in the Clouds,' a children's book authored by McCartney, is being developed as a 3D animated film. According to Variety, the movie -- which follows "a squirrel's quest to find a fabled animal sanctuary called Animalia" -- is targeting a 2015 release. "'High in the Clouds' is a passion project for me," enthused McCartney in a press release, promising "a warm, funny and moving animated film that will resonate with worldwide audiences."
More From Ultimate Classic Rock