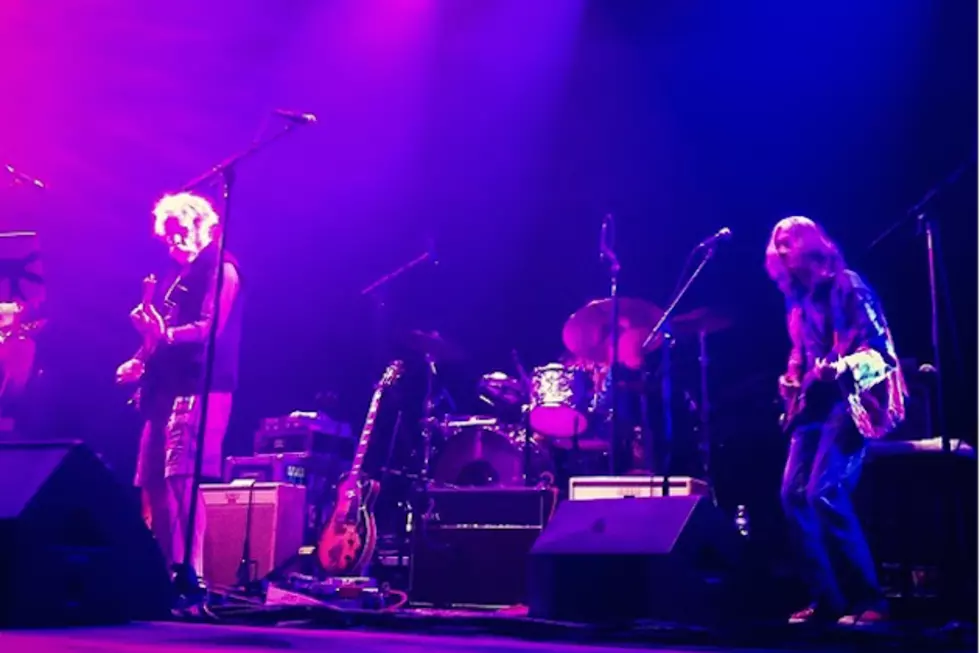 Bob Weir and Ratdog Play Sprawling Set at Mountain Jam 2014
Chris Kissel, Ultimate Classic Rock
Bob Weir's jam band outfit Ratdog, a group that focuses mainly on the songs and style of Weir's former band the Grateful Dead, played a marathon set on day two of Mountain Jam last night, including a second-set appearance by Gov't Mule's Warren Haynes.
Haynes sat in on an epic version of 'Dark Star,' wich began with a knotty, complex jam and dwindled, after many mellow minutes, out into the ether. Rootsy singer Jonathan Wilson also took a turn on stage, on late-period Dead tune 'West L.A. Fadeaway' and a cover of the Jerry Garcia Band's 'Don't Let Go.'
Other highlights from the sprawling performance included an energetic 'Me and My Uncle' near the end of the first set, the classic 'Sugar Magnolia,' and a 'Johnny B. Goode' encore that featured another appearance by Haynes.
More From Ultimate Classic Rock