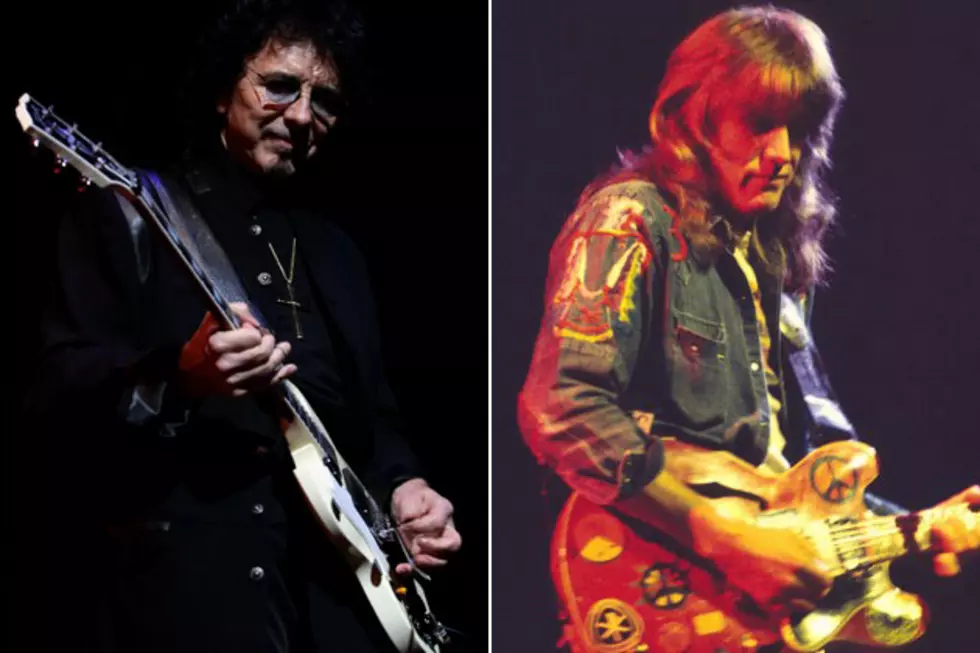 Black Sabbath's Tony Iommi Pays Tribute to Alvin Lee
Robert Cianflone / Chris Walter, Getty Images
"I was extremely saddened to hear of Alvin's death," Iommi told the Birmingham Mail (via Bravewords). "It was a great shock. I had not known that he was ill. Alvin was a really great guitar player but, more importantly, has been a good friend of Black Sabbath over the years."
That friendship, Iommi explained, included career help as well as advice. "In the early days, when we were still going by the name of Earth, it was Alvin who helped us get some gigs. He'd been out there a bit before us, and knew the ropes," Iommi recalled. "We'd sit and talk the night away at a flat in London. I remember telling him that we were thinking of changing our name to Black Sabbath. He was horrified! He told me we'd never do any good with a name like that."
He may have been wrong about the name change, but Lee clearly had solid instincts when it came to nurturing talent. For this and many, many other reasons, he will be deeply missed.