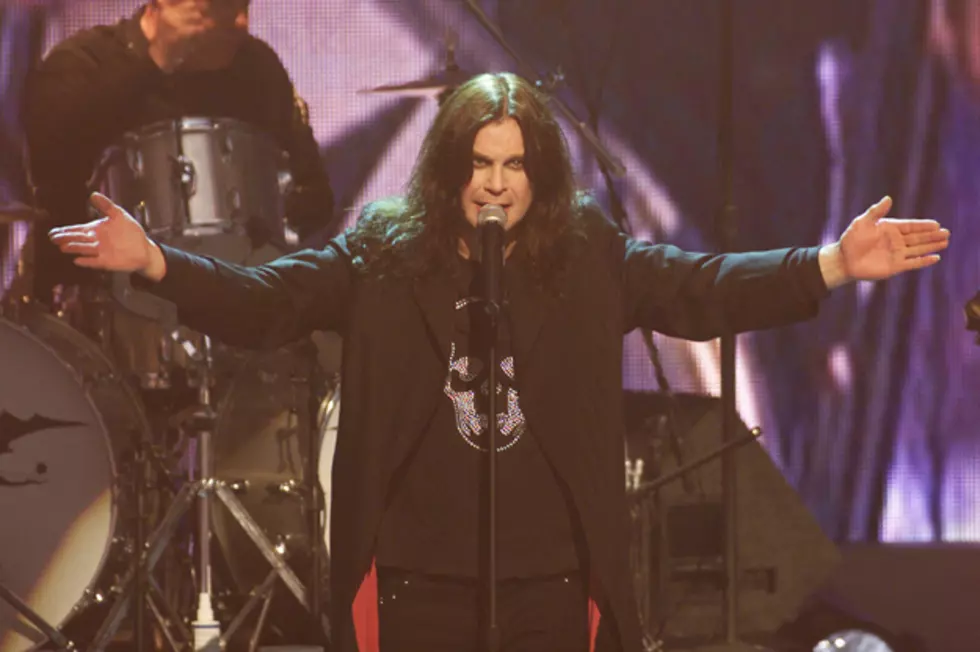 Sharon Osbourne Says Black Sabbath Will Do One U.S. Concert
She told VH1 Radio Network's Dave Basner:
"They're gonna be doing one show in America this summer but I can't say yet because we can't announce it, the promoters have to ... But they are doing one show in August here together."
Sharon also took issue with the rumors that she had something to do with Ward's contract issues:
"It's unbelievable. Everybody has their own manager in Sabbath. They've been doing this a long time and we have an independent team of people that work for everybody because everybody's got their own manager ... And I get the blame because Bill doesn't want to play with the band — he doesn't like his deal and I get the blame. It's like, 'Alright, I'm a big girl, I can take it.'"
And what about the recording sessions for a new Sabbath album?
"[They're] going good. They're doing really well in the studio. Gosh, they must've written 15 new songs already and it's going great."
Whether Ward is involved or not, Black Sabbath are still planning to perform at U.K.'s Download Festival on June 10, with the rest of the concert tour -- featuring Zakk Wylde and Slash on select dates -- billed as Ozzy & Friends.
More From Ultimate Classic Rock