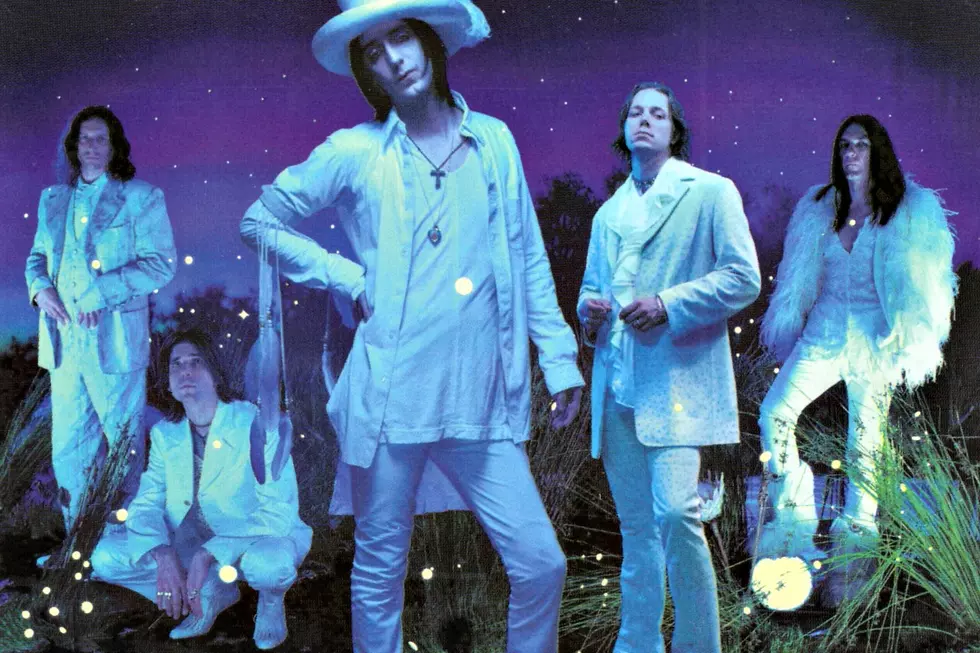 When the Black Crowes Were Sued Over a Fan's Hearing Loss
Columbia Records
The Black Crowes may not be the first band most of us think of when the subject of excessively loud concerts comes up, but according to at least one fan, they might deserve to top the list.
The concert in question took place in Knoxville, Tenn., while the Crowes were on the road in support of their fifth studio album, 1999's By Your Side. Joshua Harmon, a teenager from Granville, Ohio, was in the second row that night — pretty great seats for any hardcore fan, but allegedly a little too close to comfort for Harmon's eardrums.
That was the case made by Harmon and his parents, anyway, when they filed suit against the band on April 6, 2000. The Harmons said Joshua's subsequent tinnitus diagnosis was the result of hearing damage sustained at the Knoxville show, and sought $385,000 in damages from the group, the promoter and the venue.
"As a parent, when you buy tickets, you don't expect [your kids] to come home with a permanent injury," Harmon's mother told reporters. "The significance of this suit is that parents need to know this is a possibility. That's what I'm concerned about."
Whichever way things turned out for the Harmons, the suit didn't have much of a public relations impact on the Black Crowes. By Your Side continued a downward chart-peak trajectory they'd been on since Amorica in 1994. But they enjoyed a renewed level of success at rock radio, claiming three Mainstream Rock hits with "Kickin' My Heart Around," "Only a Fool" and "Go Faster." Up next was Live at the Greek, their concert collaboration with Led Zeppelin legend Jimmy Page.
 
See Black Crowes Among the Top 100 Albums of the '90s
More From Ultimate Classic Rock