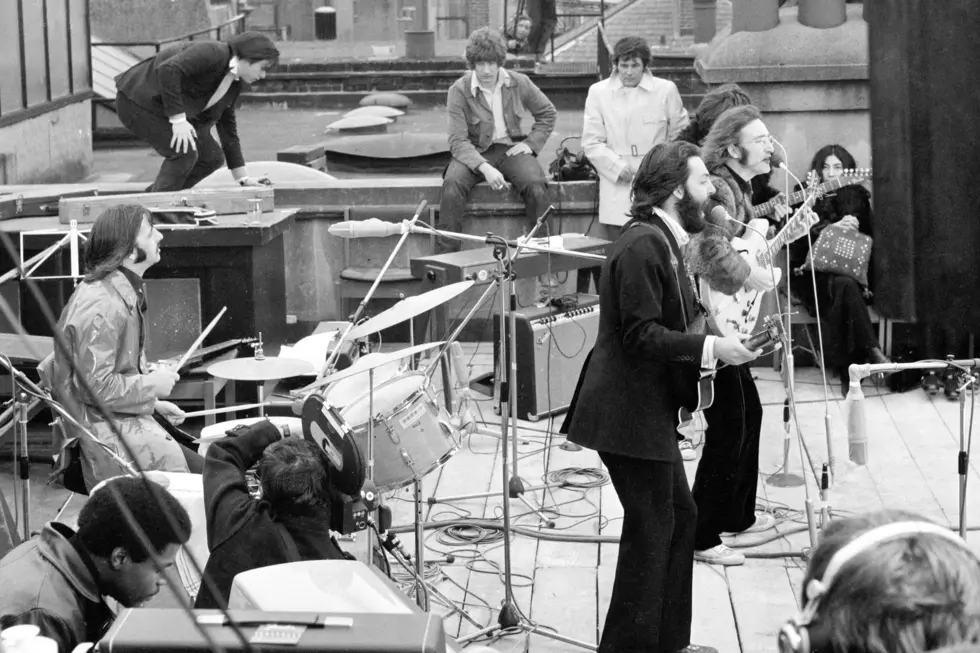 Beatles' Famed Rooftop Concert Was Almost Held Inside a Volcano
Evening Standard / Hulton Archive, Getty Images
When somebody who has seen and done as much as Ringo Starr has over the years is hanging around, you never know what wild stories might pop out of his mouth. A prime example could be the story the former Beatles told SiriusXM's Town Hall event while on the promotional rounds for his album Ringo 2012.
An audience member brought up the final Beatles concert – their famed impromptu Jan. 30, 1969, gig on the rooftop of Apple Corps in London – and that got Starr talking about the Fab Four's initial plans for a farewell gig.
"The four of us were thinking, 'We'll do it at the Pyramids, or we'll do it in Hawaii in a volcano,'" Starr revealed. "We had all these big, grandiose ideas and at the end you say, 'Sod it, just let's do it on the roof.'"
Another surprising Starr story? His thoughts on the late, great Led Zeppelin drummer John Bonham. The two are both famous beat keepers, but to Ringo, the comparisons pretty much ended there.
"I don't listen to records for the drums," he told USA Today. "John Bonham's incredible solos didn't knock me out. I don't feel you need solos. "You need to feel emotion in the track. It's no good calling me if you like modern jazz. I play pop and rock. I support the song. I can hold steady time."
 
 
The Best Song on Every Beatles Album
See the Beatles in Rock's Craziest Conspiracy Theories
More From Ultimate Classic Rock