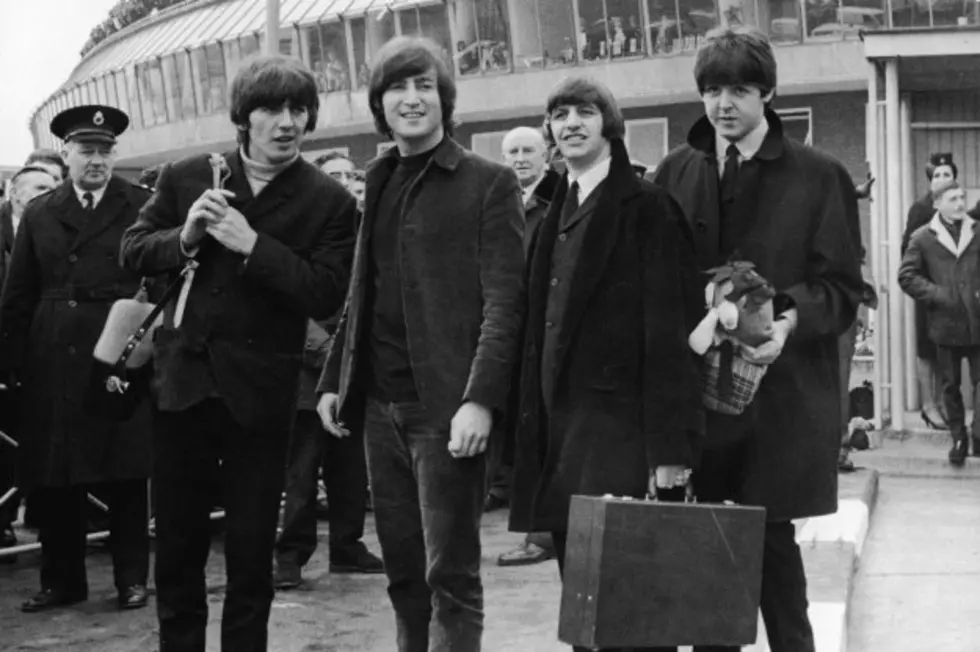 The Beatles Dominate List of the Most Expensive Records
Hulton Archive, Getty Images
A rare or limited pressing of a record can draw a pretty penny, and if it's a major rock band the price can really go through the roof. As you might expect, the Beatles dominate Record Collector's new list of the most expensive records in the world. But what might surprise you is that the Sex Pistols also turn up several times in the Top 10.
The list is actually headed up by the pre-Beatles band, the Quarrymen. Record Collector reports that their 1958 acetate of 'That'll Be the Day' backed with 'In Spite of All the Danger' could reportedly fetch £200,000 (approximately $320,000). That's followed by a 1981 7-inch 45 rpm and 10-inch 78 rpm replica of the 1958 'That'll Be the Day / In Spite of All the Danger' which could go for £10,000 (approximately $16,000).
The third and fourth place records both belong to the Sex Pistols' 'God Save the Queen' backed by 'No Feelings.' The original 1977 acetate is estimated worth £10,000, while the A&M AMS 7284 version would garner £8,000 (approximately $13,000). The band's 'Anarchy in the U.K.' backed by 'No Fun' would fetch £7,000 (approximately $11,000), and the 'Anarchy in the U.K.' 1976 acetate could receive £5,000 (approximately $8,000).
As for the Beatles, they dominate the rest of the list. The 1968 self-titled Apple release is estimated at £7,000, followed by ''Please Please Me' at £5,000. The 1962 'Love Me Do / PS I Love You' double-sided single could also receive up to £5,000.
The only other record to make the top 10 was Queen's 'Bohemian Rhapsody / I'm in Love With My Car' that was issued in 1978. It also would fetch £5,000.
More From Ultimate Classic Rock