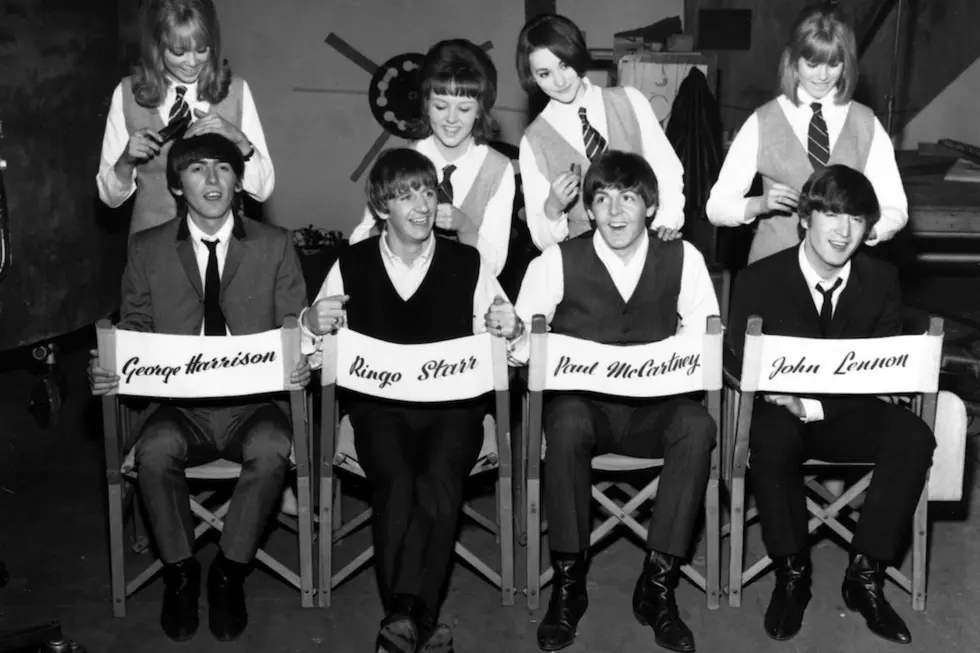 How 'Beatles Monthly' Heralded Beatlemania
United Artists
The term "Beatlemania" wouldn't be coined for another two months, but by August 1963, the Beatles were becoming so popular in the U.K. that they created a magazine devoted to all things Beatles. That month, the first of 77 issues of Beatles Monthly went out to members of the band's fan club.
Also known as "The Beatles Book," Beatles Monthly was the brainchild of publisher Sean O'Mahony and contained 32 pages of features, lyrics, fan mail, contests, polls and – most importantly – pictures of the lovable moptops by photographer Leslie Bryce. Under the pseudonym Johnny Dean, O'Mahony wrote an introductory editorial for every issue, with Beatles assistants Neil Aspinall and Mal Evans contributing much of the content.
The magazine ran continuously until December 1969, when it became apparent to Sean O'Mahony that the Beatles was on the verge of breaking up. Much had changed by then. According to the Beatles Bible, his final editorial criticized the group for encouraging fans to try drugs.
In May 1976, O'Mahony revived the magazine by reprinting the originals and placing eight to 16 pages of new Beatles-related content around them. Even though the run of reissues ended in September 1982, he continued finding new things to say about the Beatles for more than 20 years.
He called time on Beatles Monthly in January 2003 after 321 issues.
In 2005, highlights from the fanzine's original run were compiled in The Best of the Beatles Book: 40 Years of the Best Photos, Features, Cartoons and Letters From the Official Beatles Magazine. The 300-page book was released in a very limited run, and used copies can be purchased online for close to $4,000. Meanwhile, original issues of Beatle Monthly in very good condition usually go for less than $20 on eBay.
Beatles Albums Ranked 
Who Was the Fifth Beatle?
More From Ultimate Classic Rock