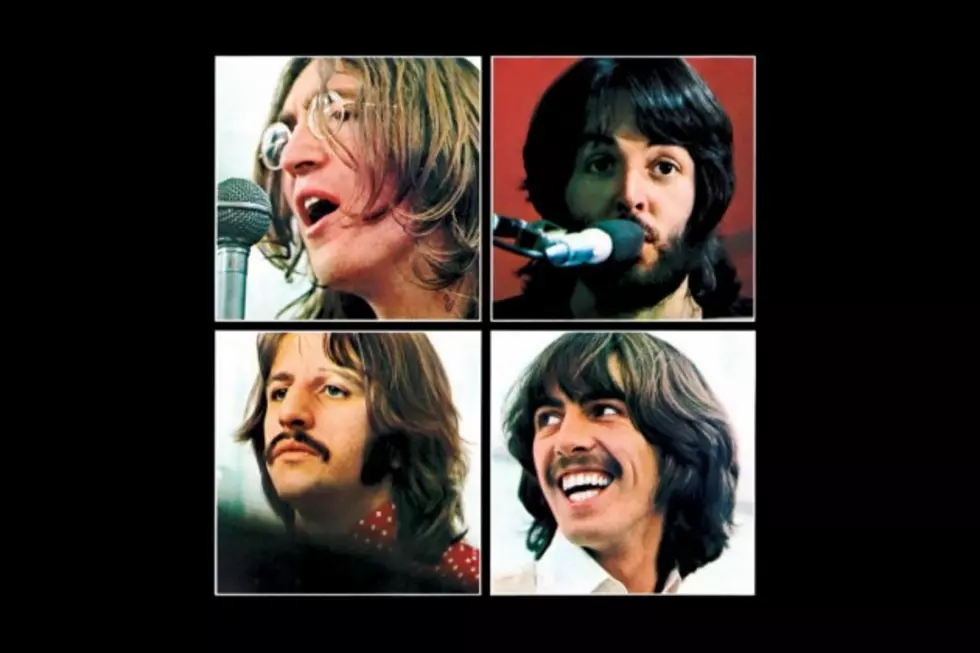 'Let It Be' Engineer Glyn Johns Calls the Beatles Album a 'Bunch of Garbage'
Apple
Generally speaking, 'Let It Be' isn't many people's favorite Beatles album -- but it's still something of a shock to hear one of the men responsible for the record admit he's never been able to stand listening to it.
That's one of the revelations tucked into 'Sound Man,' the new memoir from legendary producer Glyn Johns, who was commandeered into the chaotic 'Let It Be' sessions by disgruntled Beatles producer George Martin. As Johns recently told the New York Times, even though he'd already "worked with everyone and their mother by then, so I was quite used to being around people who were famous," the prospect of working with the Fab Four was still "pretty astonishing."
As Johns quickly realized, however, no one was really at the reins anymore where the Beatles were concerned, and that prevented anyone from making sense of the sessions -- which is a shame, because Johns envisioned a 'Basement Tapes'-type project. "I was witnessing them being normal to each other. Which no one else had got to see, and which nobody really had a clue about," he explained. "And so my concept of the record was: how fantastic to have a record of them playing live, sitting around mocking each other, just having a laugh."
Laughs were in infamously short supply while the squabbling group worked on, and ultimately set aside, the songs that eventually became 'Let It Be' after John Lennon handed the tapes over to producer Phil Spector for some long-contested polish and overdubs. The end result, for Johns, was an unlistenable mess.
"I was disappointed that Lennon got away with giving it to Spector, and even more disappointed with what Spector did to it. It has nothing to do with the Beatles at all," he insisted. "'Let It Be' is a bunch of garbage. As I say in the book, he puked all over it. I've never listened to the whole thing, I've only listened to the first few bars of some things and said, 'Oh, forget it.' It was ridiculously, disgustingly syrupy."
You Think You Know the Beatles?
See John Lennon and Other Rockers' Yearbook Photos
More From Ultimate Classic Rock