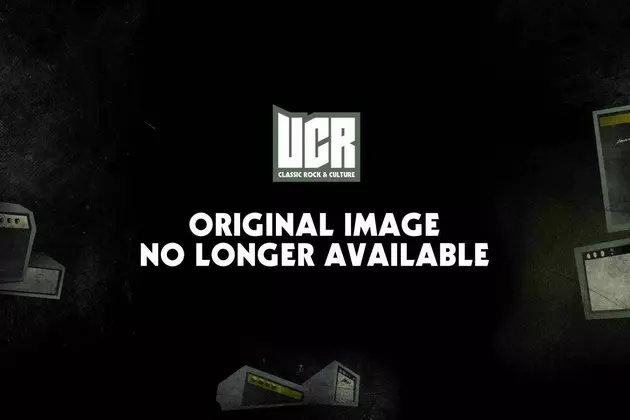 The Beatles accomplished more in a fraction of their seven years together than most longer-surviving bands manage during their entire careers. Maybe it was just a product of the time and environment. Or maybe they just really were that great.
They released only 13 albums during their time together -- which is actually quite something, seeing they recorded from only 1963-69, and the first four albums were released within 21 months of each other. But almost every single one of those records is a classic.
The Beatles grew over time, but they were clearly destined for big things on the debut LP, Please Please Me. Over the next few years, the records – and the hits and career-topping achievements – kept coming: Rubber Soul, Revolver, Sgt. Pepper's Lonely Hearts Club Band, Abbey Road.
There's no bad entry point with the Beatles albums, as our discography below proves. Pick an album, or pick a period, and you're sure to come up with a collection of timeless songs that have thrilled and influenced generations of music fans.
1963

The Beatles' scrappy debut was recorded in less than 13 hours, but the group still manages to sound fully formed, even this early in its career. They'd get bolder and more exciting as they progressed, but Please Please Me captures pre-fame exuberance perfectly. After this, nothing was the same ... for them or for popular music.

1963

Beatlemania begins here, as the band starts to blossom into even more accomplished songwriters and performers. 'With the Beatles' still relies a little too much on covers, but that was all about to change. The album was restructured (with changes to the track listing, artwork and mix) in the U.S. for their excellent debut, Meet the Beatles! It would be five more albums and four more years before Stateside fans heard the same LP as the rest of the world.

1964

The first Beatles album to include all original material written by John Lennon and Paul McCartney also doubles as a soundtrack of sorts to their first movie. It includes some of their most energetically poppy songs, like "I Should Have Known Better," "Can't Buy Me Love" and the title track. It's also the start of their transitional years, a milestone record in the evolution of the Beatles as artists.

1964

With Beatlemania at its peak, the band was rushed into the studio to record its third album in a year. Nearly half the songs are covers, and the group's weariness by this point (reflected in the music and on the LP's cover) is palpable. Still, a few classics surfaced, including "Eight Days a Week," the first song the group worked out in the studio -- a sign of things to come.

1965

The band's second soundtrack album (following A Hard Day's Night, which also divided movie songs with other new tracks not heard in the film) marks another step in the Beatles' evolution. John Lennon and Paul McCartney were growing apart as a songwriting team, with Lennon's scarring confessional "Help!" and the timeless balladry of McCartney's "Yesterday" signaling their new directions.

1965

No longer content with being the biggest pop group on the planet, the Beatles made their first real bid toward sealing their legacy as genuine artists on their sixth album. It's not only a transitional work for them, but for all pop music. Nothing was the same after this, as the band played around with new instruments, sounds and presentation. The birth of the rock 'n' roll album as a grand statement begins here ... and they were just getting started.

1966

Rubber Soul made their intentions clear, but Revolver emphasized it: The Beatles were building their legend album by album. The pastoral portraits of Rubber Soul give way to the electric minefields of Revolver, and rock 'n' roll was changed forever. The studio became their full-time playground after the Beatles quit touring altogether shortly after the LP's release. The sonic feast they lay out here is still being copied today.

1967

'Sgt. Pepper's Lonely Hearts Club Band'

After Revolver, the Beatles were more than just a pop group or a rock 'n' roll band. With the pop-art masterpiece Sgt. Pepper's Lonely Hearts Club Band, they became among the twentieth century's most revered artists. In four short years, the Beatles went from "Love Me Do" to "A Day in the Life." Popular music grew up with Sgt. Pepper; there was no turning back after this.

1967

Not so much an album as it is a stopgap between projects, a soundtrack to a self-indulgent TV special and a U.K. EP expanded  to LP length in the U.S., Magical Mystery Tour plays more like a collection of songs -- some great, some not so -- than the next step in the Beatles' evolution. Still, "Strawberry Fields Forever" is here. So is "Penny Lane."

1968

The Beatles celebrated the commercial and critical success of Sgt. Pepper by going their separate ways. The Beatles (better known as the White Album) is basically four solo records, with John, Paul, George and Ringo serving as the backing band on each other's songs (and sometimes not even that). It's a fascinating work, and one of their best albums, as well as a detailed exploration of where Beatlemania had led them.

1969

The Beatles' most disposable album still includes a few new late-period tracks worth hearing, including a Sgt. Pepper leftover (George Harrison's "Only a Northern Song") and songs recorded between that record and the White Album. But with an entire side made up of George Martin's orchestral score to the animated Yellow Submarine movie and two of the six new Beatles cuts previously available, it's far from essential.

1969

This is the back-to-basics rock 'n' roll record the messy Let It Be was supposed to be. Frustrated by the contentious nature of earlier sessions (which were shelved and later released as the Beatles' final album), the four members got together one last time to make music as one unit. Benefiting from their ambitions and songwriting development over the years, Abbey Road is a perfect cap to a near-perfect career.

1970

Following the fractured sessions that fueled the White Album, the Beatles had every intention of getting back to their roots with a straightforward rock 'n' roll record. Things didn't work out that way. By the time they scrapped the songs, they were at each other's throats. More than a year after they walked away from the project, producer Phil Spector cleaned up the tapes for the Beatles' last album (Abbey Road was recorded later but released first). A fitting requiem for the world's greatest band.
More From Ultimate Classic Rock