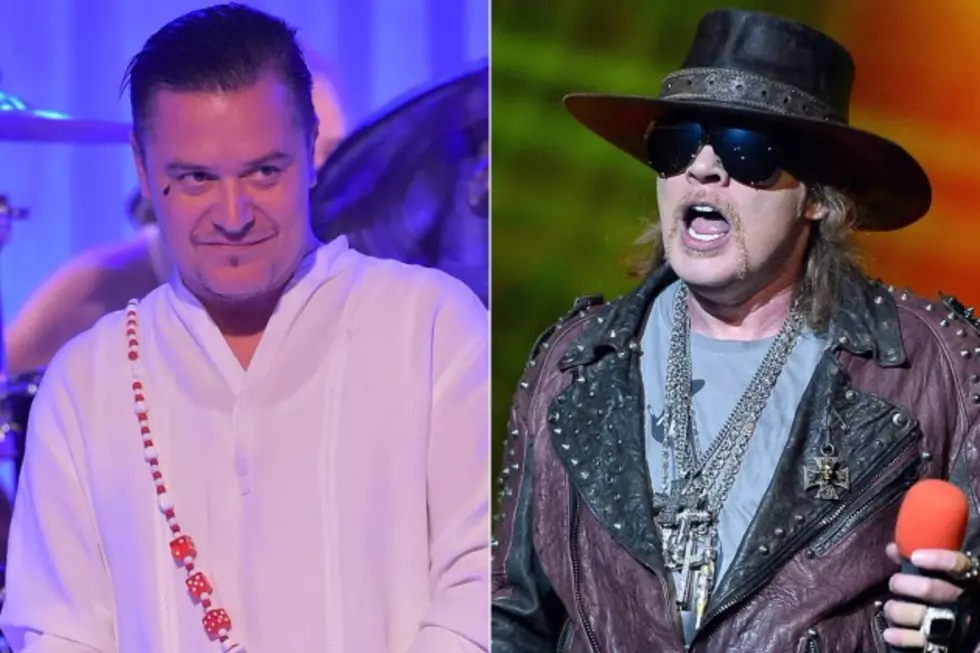 Faith No More's Mike Patton Once Defecated in Axl Rose's Orange Juice
Ethan Miller / Theo Wargo, Getty Images
Patton "sh– in an orange juice carton, resealed it, and put it back in Axl Rose's personal drinks vending machine," says Jon Holmes, author of Rock Star Babylon: Outrageous Rumors, Legends, and Raucous True Tales of Rock and Roll Icons.
Some of Patton's other more outrageous pranks were outlined by Exclaim in the wake of Faith No More's surprise return after nearly two decades away. For instance, Patton once "pissed all over Axl Rose's cue cards while Guns N' Roses were onstage," according to Holmes. Patton's rationale for such outrageous behavior? "Ain't that rock'n'roll?" he said, in a contemporary interview with Kerrang! magazine.
Rose wasn't the only target of Patton's unique brand of bathroom humor, by the way. During the same tour, Patton told Kerrang!, he "took a sh–, rolled it into a ball and put it in the hair dryer so that the next guest to dry their hair would get hot sh– in their face."
Rose and Patton were more recently linked in a study that sought to definitively name the world's greatest singer. The determination was based on each vocalist's range. Rose boasts a five-octave instrument, while Patton's is six.
See Guns N' Roses and Other Rockers in the Top 100 Albums of the '90s
More From Ultimate Classic Rock