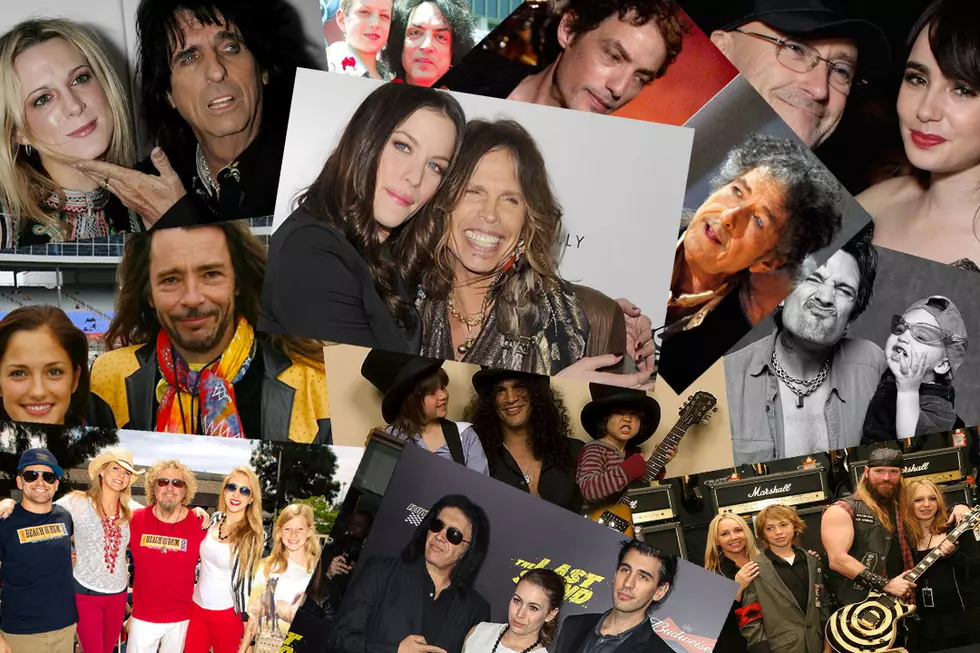 13 Awesome Rock Star Dads
UCR
Lots of kids grow up wanting to be "just like dad," and many dream of being a rock star. So, it's gotta be pretty great to have a real-life rock star for a father, right?
Click through the following gallery of Rock Star Dads to meet a group of the luckiest kids in the world. Some like Calico Cooper, Jakob Dylan and Evan Stanley went into the family business, while others – including Lily Collins Bijou Phillips and Liv Tyler – took jobs in the entertainment sector, but stayed away from music. Then there's Wolfgang Van Halen, who not only followed dad into rock but actually joined his band.
No pressure, right? Turns out, though, that Wolfgang's steadying presence led directly to Van Halen's reunion album A Different Kind of Truth, according to his his mother, actress Valerie Bertinelli. That was the group's first album in 14 years, and the first with David Lee Roth in nearly three decades.
Whatever their career path, these dads are just as proud as any others – rock-star status aside – to see their kids succeed. "Every once in a while when we're playing, I'll look over at him and be so damn proud," Eddie Van Halen said back in 2012. "I just get such a proud feeling being on stage with my son."
So, go bring your father into the room, crank up your favorite classic rock record and check out our gallery of Rock Star Dads.
More From Ultimate Classic Rock