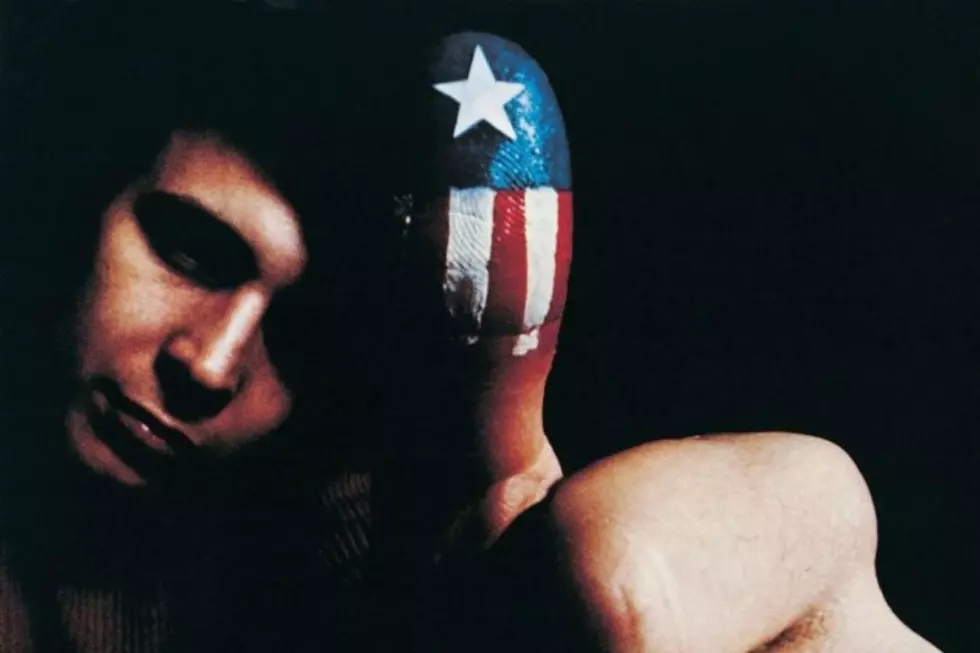 Don McLean 'American Pie' Auction Reveals Lost Verse, Expected to Earn $1.5 Million
United Artists
Decades after penning "American Pie," Don McLean is ready to part with the handwritten lyrics for his career-defining hit, and whoever takes ownership of the manuscript will pay handsomely for the privilege.
McLean announced his intention to auction the papers in February, telling Rolling Stone that he was motivated by a desire to provide for his family. "I'm going to be 70 this year," he pointed out. "I have two children and a wife, and none of them seem to have the mercantile instinct. I want to get the best deal that I can for them. It's time."
Mercantile instinct or no, McLean's brood should be kept solvent for some time after the auction, which is being held today and analysts predict will top out between $1 million and $1.5 million. Adding to the appeal is the inclusion of a lost seventh verse, which is tucked into the 18-page manuscript and hints at a sunnier ending for the famously downbeat folk-rock epic about "the day the music died."
The Daily Telegraph offers a glimpse at the lost verse, including lines depicting a scene in which the song's protagonist stands "alone and afraid" before praying for the music to live again. "And he promised it would live once more / But this time one would equal four," reads a portion of the lyrics, "And in five years four had come to mourn / And the music was reborn."
McLean ended up crossing out those lines, presumably deciding they were at odds with an overall narrative that, as he reflects in an interview conducted by the auction house, argued that things were "heading in the wrong direction."
Admitting that it's "a morality song in a sense," McLean seemed to suggest that time has shown him "American Pie" was more eerily prescient than he could have known when he wrote it. "I was around in 1970 and now I am around in 2015," he points out. "There is no poetry and very little romance in anything anymore, so it is really like the last phase of 'American Pie.'"
The sale should have a major positive impact on the family's bottom line, but for McLean, parting with the papers — which he found in a box after forgetting about them for years — is an easy decision that may be followed by further sales. "I only have an attachment to my wife, children and my guitar," he told Rolling Stone. "In fact, I'm going to rid myself of a lot of stuff. In a year or two, I'm going to have a big Christie's auction with guitars, clothes, boots, saddles, silver and watches. I collect a lot of stuff. It's time to let other people have it."
See 2015's Biggest Rock News Stories
Rock and Roll Hall of Fame's Worst Snubs
More From Ultimate Classic Rock