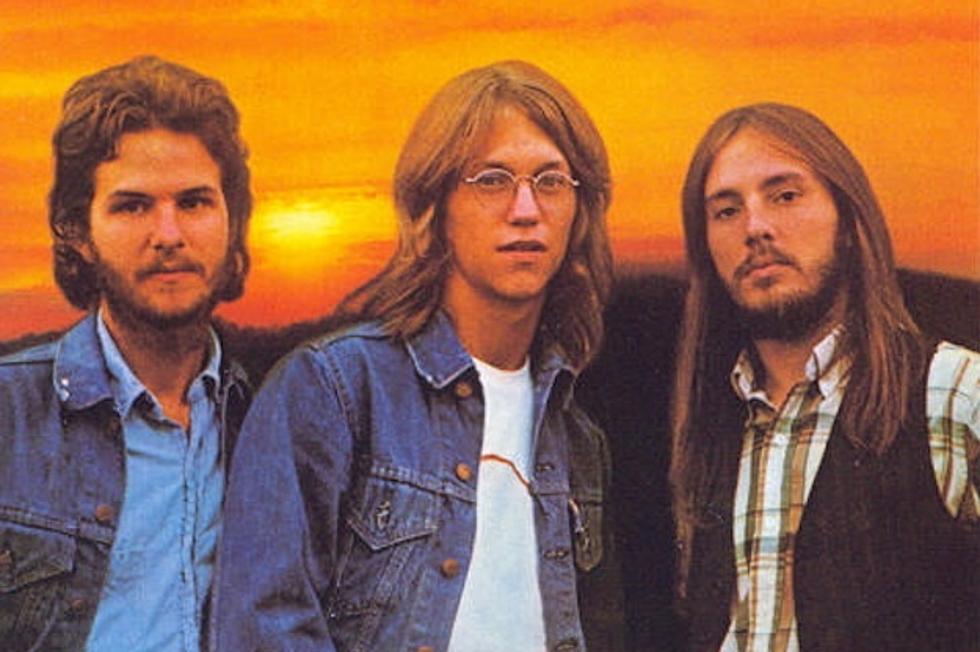 Founding America Member Dan Peek Dies at 60
Dan Peek, a founding member of the band America, passed away on Sunday of undisclosed causes at the age of 60. His former bandmates Dewey Bunnell and Gerry Beckley, who still tour together as America, posted statements on the band's official website.
Peek (far left in above photo) formed America with Bunnell and Beckley in 1970, sharing lead vocal duties as well as playing guitar, bass and keyboards. As a member of the band until 1977, he appeared on the America's biggest songs ('A Horse With No Name,' 'Ventura Highway,' 'Sister Golden Hair'), while writing a few of the band's hits himself ('Lonely People,' 'Today's the Day').
Peek left the group citing his newfound faith in religion after years of casual drug use. He went on to record several Christian pop albums, including his first solo disc, 1979's 'All Things Are Possible.'
Here are the statements by Bunnell and Beckley regarding Peek's death:
"I am so sorry to learn of Dan's passing. Dan, along with Gerry & myself, formed the band 'America' as teenagers after being great friends in high school during the late '60s. It was a joyous time for the three of us, full of excitement and laughter. We created lasting music together and experienced a life that we could never have imagined. Dan was an equal and integral part of that early history, and I have never forgotten the good times we spent making that music and learning about life together. Although we eventually went our separate ways, his contributions to the music of 'America' have always been present and will last forever. This news brings great sadness. My sincere condolences go out to his wife, Catherine, and the entire Peek family. May Dan rest in peace, and his memory be cherished forever."
"I am deeply saddened to hear the news of Dan's passing. He was a dear friend for many years. Dan & his music will live on in the great songs he shared with us all. My sincere condolences go out to Catherine and the entire Peek family. May he rest in peace...."
A note on Peek's official website simply reads "Dan Went to Heaven on July 24, 2011."
Watch Dan Peek and America Perform 'Lonely People'
More From Ultimate Classic Rock