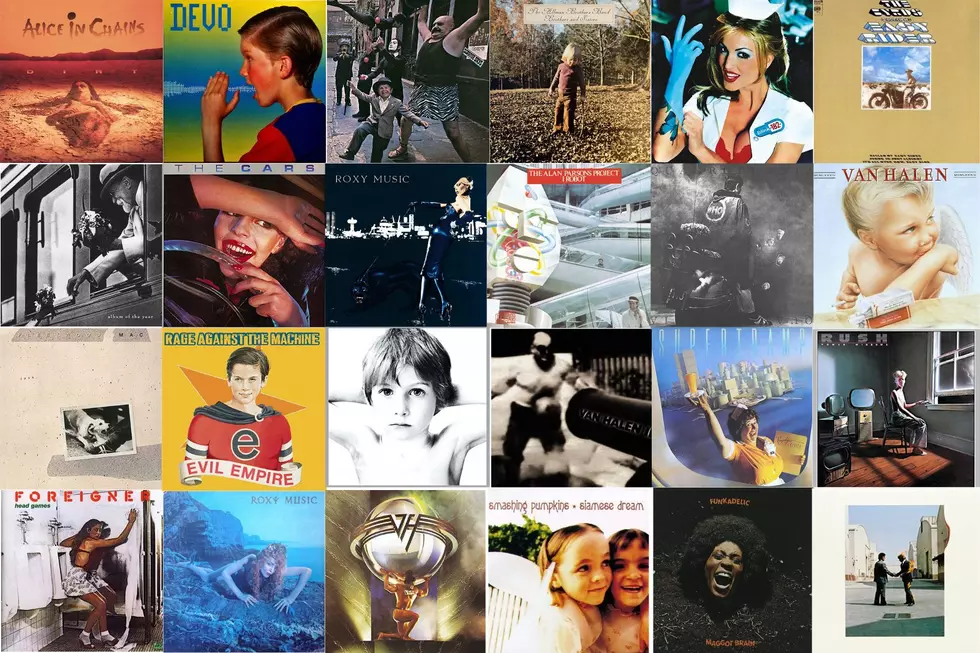 40 Stars From Famous Album Covers
UCR
Some of rock's greatest albums feature someone other than the band on the cover.
In some instances, artists have found ways to incorporate loved ones on their album artwork — like the children on the front and back cover of Brothers and Sisters by the Allman Brothers Band, or the man sitting astride a motorcycle on the cover of the Byrds' Ballad of Easy Rider.
Sometimes fate intervenes and artists wind up selecting a model they've never met before from an agency or through some other happenstance connection. If they're lucky, that person might go on to become the symbol of a band's most successful era, like the baby that appeared on the front of Nirvana's Nevermind, or the man engulfed in flames on Pink Floyd's Wish You Were Here.
"The gem of the idea behind the design is the most important thing," Aubrey Powell, who co-founded the album cover design company Hipgnosis with Storm Thorgerson, told Goldmine in 2021. Hipgnosis helped create covers for dozens of high-profile musicians, from Led Zeppelin to Wings to Ozzy Osbourne. "How you get there is use the best people and the best tools you can."
Read on to learn more in the following list of 40 Stars From Famous Album Covers.
Album Cover Stars
Someone else takes the spotlight on these covers.
More From Ultimate Classic Rock