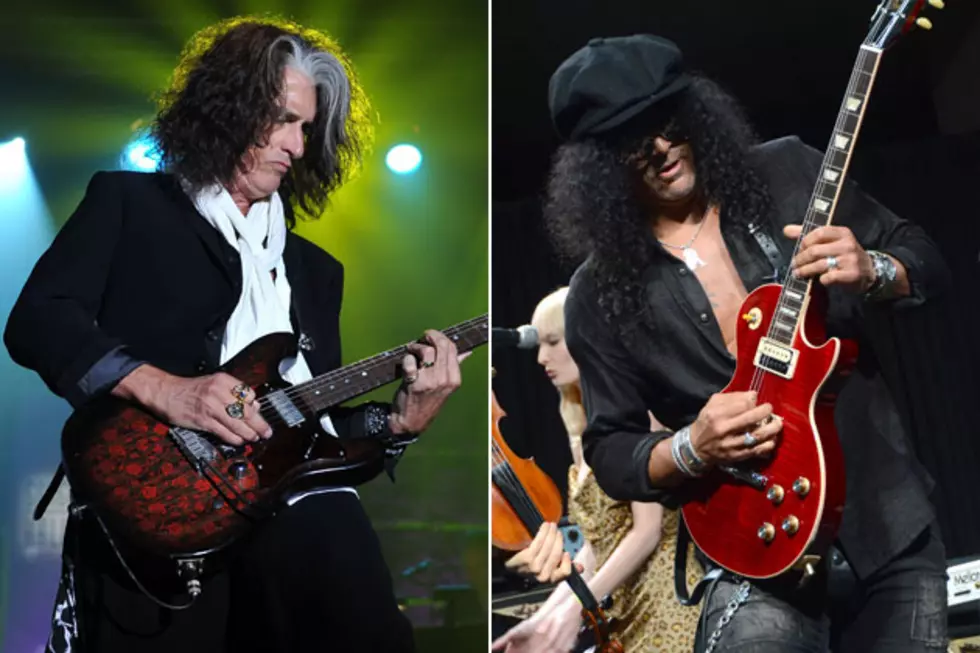 Aerosmith and Slash to Launch 2014 U.S. Tour
Larry Busacca / Araya Diaz, Getty Images
File this one under, "We Didn't See This One Coming At All." Aerosmith will tour the U.S. this summer with some help from an old friend. Slash will be the opening act.
We don't have any information about the dates or even the length of a tour. But we know that it's on because last night (March 21) Joe Perry, Joey Kramer and Slash tweeted the news within a few hours of each other.
One thing that is certain, however, is that the tour will not begin until at least July. Aerosmith currently have a European tour booked from May 14 until July 2. They are also scheduled to headline the Rock Fest in Cadott, WI on July 19.
For Slash, this helps bring his career full circle. In the summer of 1988, Guns N' Roses opened up for Aerosmith across North America on their first major tour. It was during that time that 'Appetite for Destruction' reached No. 1 on the Billboard 200, more than a year after its release.
Ultimate Classic Rock will have all the details as soon as they're official.