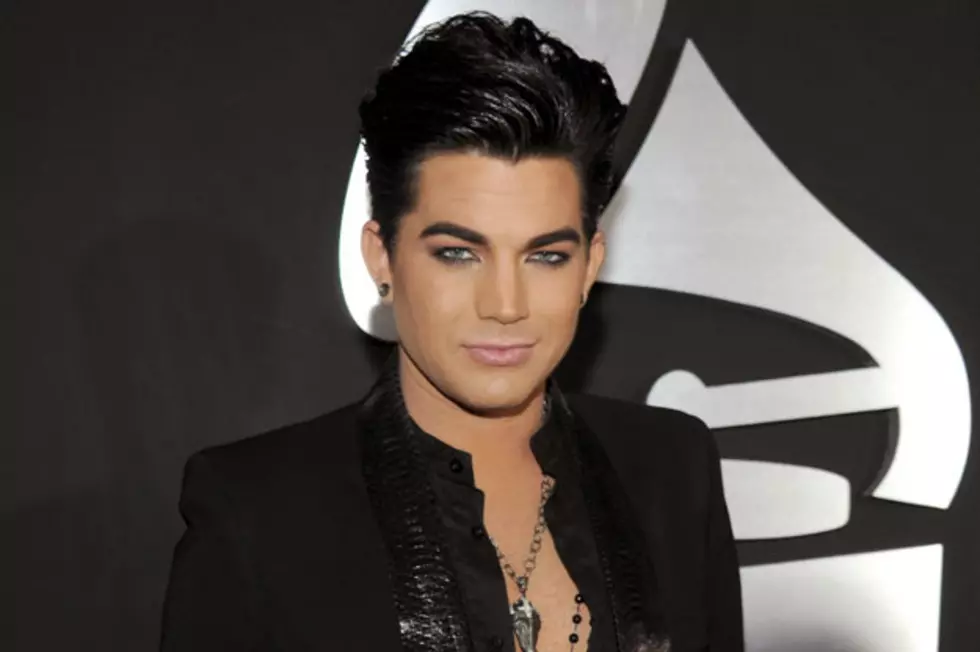 Adam Lambert on Joining Queen: 'I'm Not There to Imitate Anybody'
Adam Lambert will reunite with Queen for a headlining performance at the 2012 Sonisphere Festival this summer, so naturally, his future as Freddie Mercury's stand-in is all anyone wants to talk about when they interview the poor guy. Happily, Lambert proved up for the task during a recent chat with Tommy Griffiths at Washington, DC's WBIG FM.
Lambert recalled his early experiences discovering Queen's music, flashing back to the early '90s, "I think when I was a kid and I saw 'Wayne's World.'" (Feel old yet, longtime fans?) That proved to be a potent gateway into songs that would eventually have a profound effect on his life and career.
"My father was a DJ in college," remembered Lambert, "and he had a huge record collection. He busted out all the Queen albums he had, and I saw the pictures of Freddie and heard his voice, and I was like, why don't I know this -- who is this? I instantly recognized how theatrical their sound was, but it was also rock...the connection was instant for me."
Lambert also discussed this summer's live work, praising Mercury as one of his personal top five singers and stressing that he isn't trying to fill the deceased frontman's shoes. "I've talked about this with Brian, and what we're being very respectful of, and careful of, is that I'm not the new Freddie Mercury," insisted Lambert. "He wrote these amazing songs, and they should be able to be sung and live on. I'm not there to imitate anybody."
As for whether or not there will be live recordings of his time with the band, Lambert sounded hopeful. "I hope so. I don't know what the deal is, but I hope they record it," he said, laughing, "Archive that s---."
More From Ultimate Classic Rock