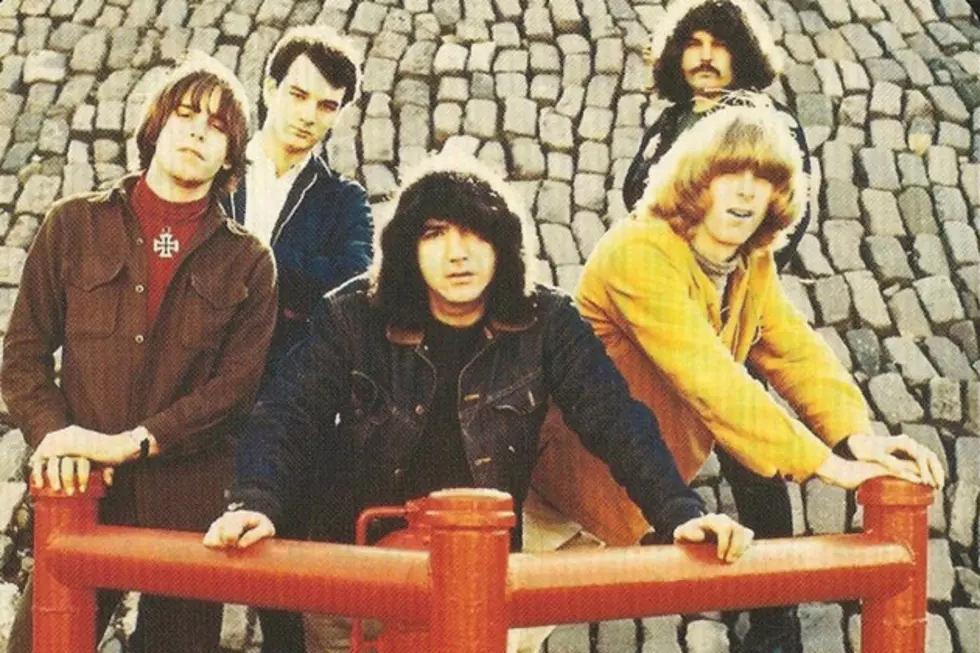 How the Warlocks Became the Grateful Dead
Rhino Records
It was a short, strange trip from the earliest days of the Warlocks before taking the name that the world would know them by, the Grateful Dead. Formed in early 1965, the band set out playing a mixture of folk, blues, and rock and roll, all melted down into their own unique vision. As things began to cement, they would become fixtures on the San Francisco music scene, not only for their music, but for their lifestyle.
Ken Kesey held what was to become known as the first "Acid Test" in November 1965, with the Warlocks in tow. The event proved to be, perhaps, the most profound building block of the band's early days. "The whole world just went kablooey," guitarist Jerry Garcia said, recalling his first experiences with the drug in the band bio, A Long Strange Trip. "My little attempt at having a straight life was really a fiction." The second Acid Test was held on Dec. 4, with the third set for the 11th. In between those dates, the Warlocks had agreed to perform a benefit concert for the San Francisco Mime Troupe.
The benefit was turning into a genuine happening. The bill also included Jefferson Airplane, the Great Society, John Handy Quintet, the Mystery Trend and the Gentlemen's Band. Because of the attendance of a different benefit show the band had recently played, and the buzz surrounding this one, promoter Bill Graham decided to hold this event in a larger venue, one that would soon become legendary. Graham secured the use of the Fillmore auditorium, and nearly all the pieces were in place.
One last change, however, was the matter concerning a new name, because there was already an established band called the Warlocks. "The Grateful Dead" was suggested by Garcia. "It was a truly weird moment," he later said regarding his stumbling upon the phrase that they would adopt as their new name.
This change did not sit well with Graham, who told them it gave him "the creeps." There was to have been an easel on the stage with photos of all the acts alongside their names, according to the band bio. Bassist Phil Lesh told Graham, "I'm sorry. This is the decision we've made. Here's what you do, put 'Formerly the Warlocks' in the space where the picture would go." This would be the first in a long series of clashes between Graham and the Dead for many years to come.
The benefit raised $6,000, the new name stuck, and the long, strange trip had officially begun.
Grateful Dead Albums, Ranked Worst to Best
25 Interesting Rock Movie Facts
More From Ultimate Classic Rock