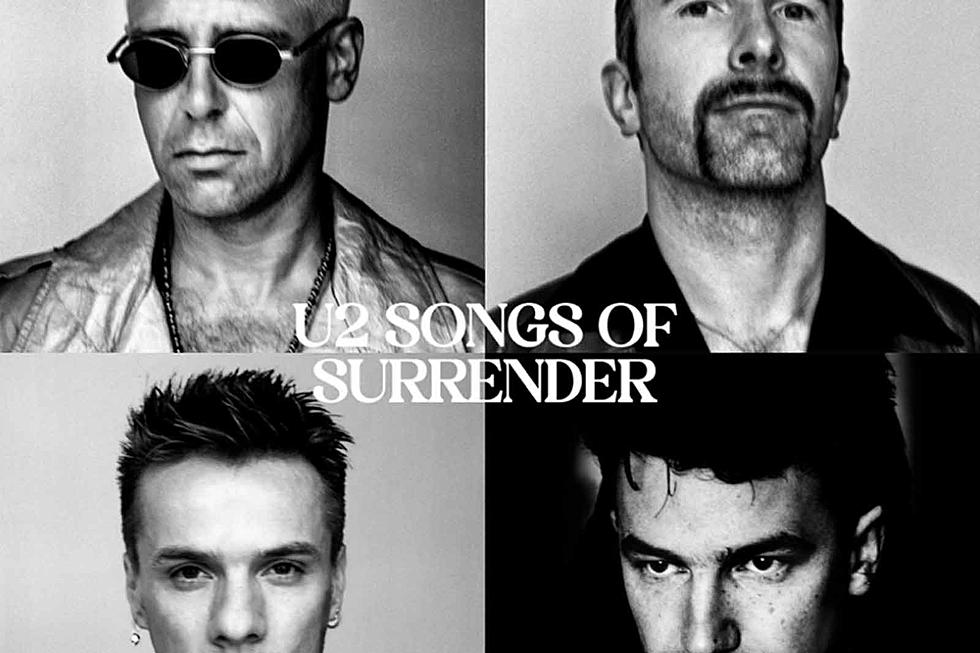 U2, 'Songs of Surrender': Album Review
Island Records / Interscope
The milestone moments of a four-decade career that U2 revisit and reinvent on Songs of Surrender tell a story of a group that's cultivated an image, and then wrestled with that image more than a few times over the years. This latest re-imagining of what the band is, to themselves as well as to their fans, surveys both the ups and downs, the successes and the failures, and the massive hits and those that should have been that are at the center of U2's story.
Songs of Surrender breaks a quiet period for the band; their last album was 2017's Songs of Experience. And like that previous record and its predecessor, 2014's equally weighty Songs of Innocence, Songs of Surrender is viewed from the perspective of a band that presents its past as a way of understanding its present and future. But here they go all in on that past, re-recording 40 songs from their illustrious catalog to better understand the changes and growth that have occurred along the way.
Divided into four parts – one for each U2 member – Songs of Surrender doesn't follow any chronological pattern. It starts with 1991's "One" and ends with "40," the closing track to their breakthrough album, 1983's War. In between is an assortment of hits ("I Still Haven't Found What I'm Looking For," "With or Without You") and lesser-known songs ("Dirty Day," "Miracle Drug") from one of the greatest catalogs of the past 50 years, presented from a fresh viewpoint. But just how necessary is it?
That depends on your feelings regarding re-recorded songs that were pretty much perfect the first time. The updated versions have the passage of time on their side, so some gain worn-in qualities not heard in the originals. This proves once and for all that U2 were always old souls, no matter their ages. But it often strips the youthful vigor from songs like "Stories for Boys," "Sunday Bloody Sunday" and "I Will Follow," while also forcing even more gravitas on "Every Breaking Wave" and "If God Will Send His Angels."
The album could just as well be titled Songs of Reflection, given the stripped-back, mostly acoustic arrangements and performances of the songs. You're often waiting for deliverance that doesn't come on songs like "Bad," which hinged on the force of its final cathartic minute. Bono's staid delivery means that moment never arrives in this reworked version. But Songs of Surrender isn't about that sort of release; it's about contemplation of the years between then and now, between innocence and experience, and between boys and men. Four decades on, U2 is still redefining the parameters of their music.
U2 Albums Ranked
U2 don't inspire weak reactions in people. There are passionate U2 fans, and passionate U2 haters, and very little in between.
More From Ultimate Classic Rock