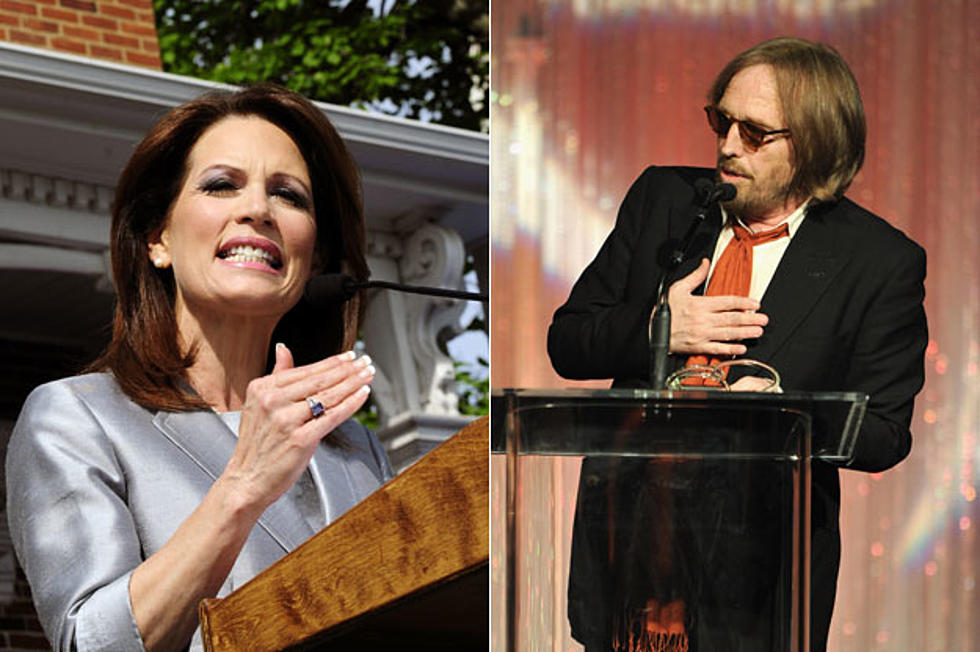 Tom Petty Says Political Candidate Michele Bachmann Can't Use 'American Girl'
Tom Petty has issued a cease and desist order to politician Michalle Bachmann, demanding that she stop using his song 'American Girl' as her stage entrance music at political rallies. Politicians have a long history of getting under the skin of musicians -- see Jackson Browne and Heart for a couple of recent examples -- with unauthorized usage of their music on the campaign trail.
Rolling Stone reports Petty's management team issued an immediate letter to Bachmann's camp requesting she find another song after hearing of Bachmann's actions. This isn't the first time that Petty has shot down politically related use of his music. He previously lashed out at George W. Bush in 2000, when Bush began using 'I Won't Back Down' at his presidential rallies.
Often, the musicians affected are leery of the association of their music being viewed as a potential endorsement of the political candidate that they might not agree with. It's very possible that this might wrap into the reasoning behind Petty's current musical nix -- he did grant Hillary Rodham Clinton permission to use 'American Girl,' which we featured in a recent Lyrics Uncovered feature, back in 2008.
Updated June 29: Rolling Stone says Bachmann has defied Petty's request.
Watch Tom Petty & The Heartbreakers Perform 'American Girl'