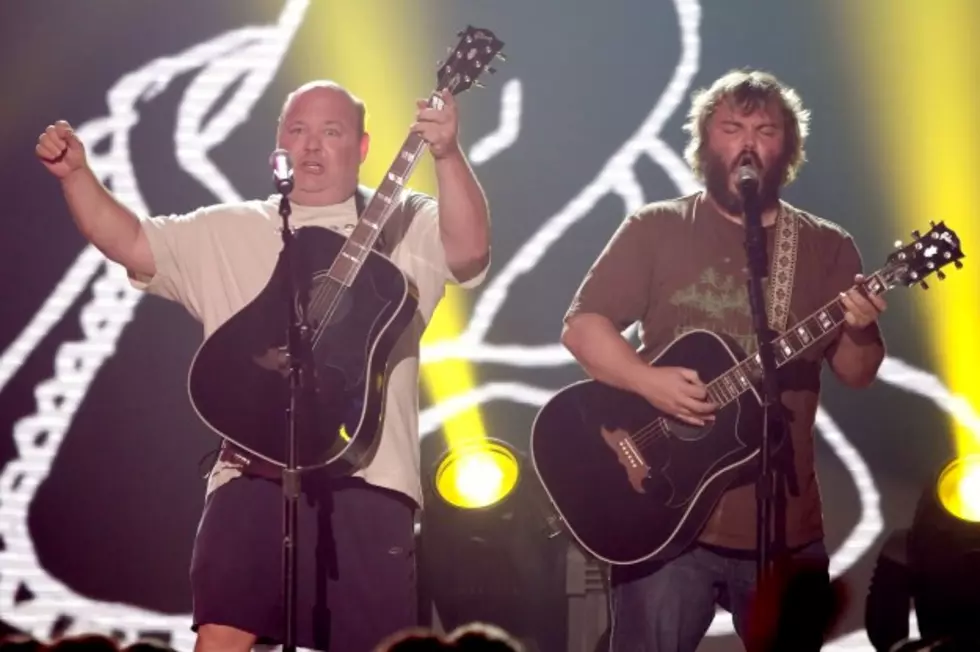 Tenacious D To Return In May With 'Rize Of The Fenix'
Following their opening slot on the Foo Fighters' tour of Australia and New Zealand last December, Tenacious D, the comedy hard rock band comprised of Jack Black and Kyle Gass, have announced that they will release their third album, 'Rize of the Fenix,' on a to-be-determined date in May.
'Rize of the Fenix' is their first album since 2006's 'The Pick Of Destiny," the soundtrack to their movie of the same name. While a proper tour has yet to be revealed, the band will play the Sasquatch Festival in late-May and the Rock am Ring/Rock im Park Festivals in Germany shortly thereafter.
A 48-second snippet of the title track can be heard at their website. Titles of two other songs, "Señorita" and "Deph Starr," have been mentioned in interviews with Black. As on their two previous albums, Dave Grohl of Foo Fighters will be featured on drums.
Despite the success of the animated 'Kung Fu Panda' movie franchise, Black's live-action movie career has fallen since his peak in the early-2000s, when performances in such movies as 'High Fidelity' and 'The School Of Rock' revealed a comedic actor with genuine musical chops. But starring vehicles like 'Nacho Libre' flopped, and Black has mostly resorted to voice work in animated films and walk-on roles in sitcoms. We can speculate that this album will not be bought by the same people who didn't see 'The Pick Of Destiny.'
Hear Tenacious D Perform the Beatles' 'Abbey Road Medley'
More From Ultimate Classic Rock