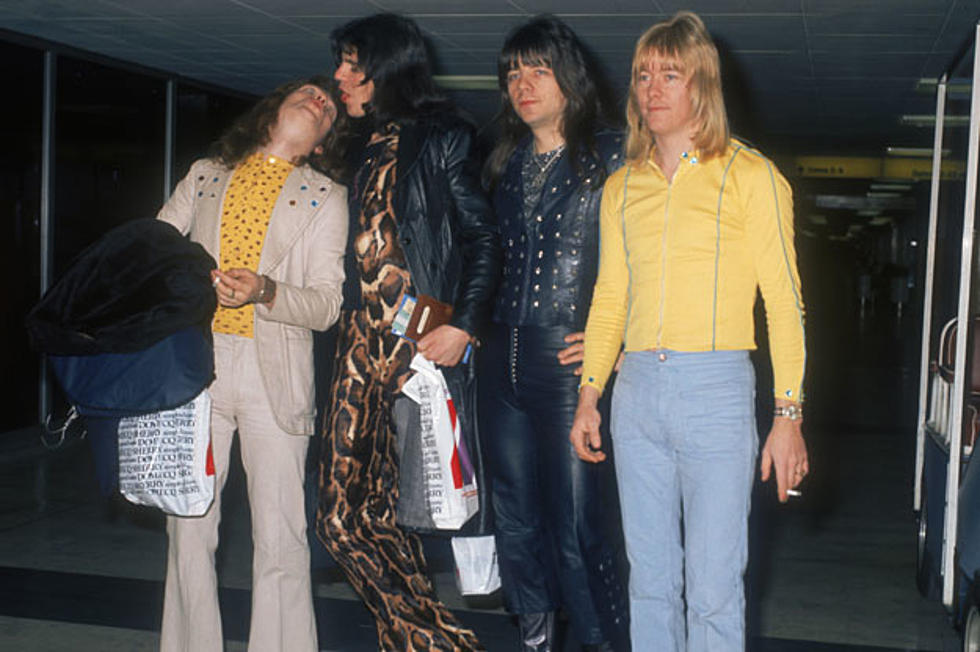 Sweet Singer Brian Connolly's Smoking Led To His Departure From The Band
According to Sweet bassist Steve Priest, singer Brian Connolly had to quit the legendary glam band because of his serious smoking habit. Priest claims that his nicotine habit caused serious damage to that golden voice. "A lot of the songs were really up there – and he smoked like a chimney. So he used to lose his voice a lot."
Connoly left the band in 1979, following a string of classic records including 'Fox on the Run,' 'Ballroom Blitz,' 'Little Willy,' and 'Love Is Like Oxygen.' Speaking with Focus in the Mix , Priest gave more insight into the vocalist of this once great band. "He wanted to do country stuff," says the bassist. "I've got some songs of his, but they're all in a speaking voice. Brian had a huge heart. He'd give you anything. "
Cigarettes, however, were not his only health concern.  "He used to have a couple of drinks before interviews. Then he'd arrive and he'd be drunk as a skunk."  Apparently, Connoly's metabolism prevented him from holding his liqour. "He was Scottish, and usually Scottish people live to have a bevvie or two, and he liked to drink," said Priest, "But as he said to me, 'I love to have a drink but I can't keep up."
The original lineup attempted a reunion in 1988, but due to Connolly's health, the idea was scrapped. Connolly died in 1997 after years of poor health including several heart attacks.
More From Ultimate Classic Rock