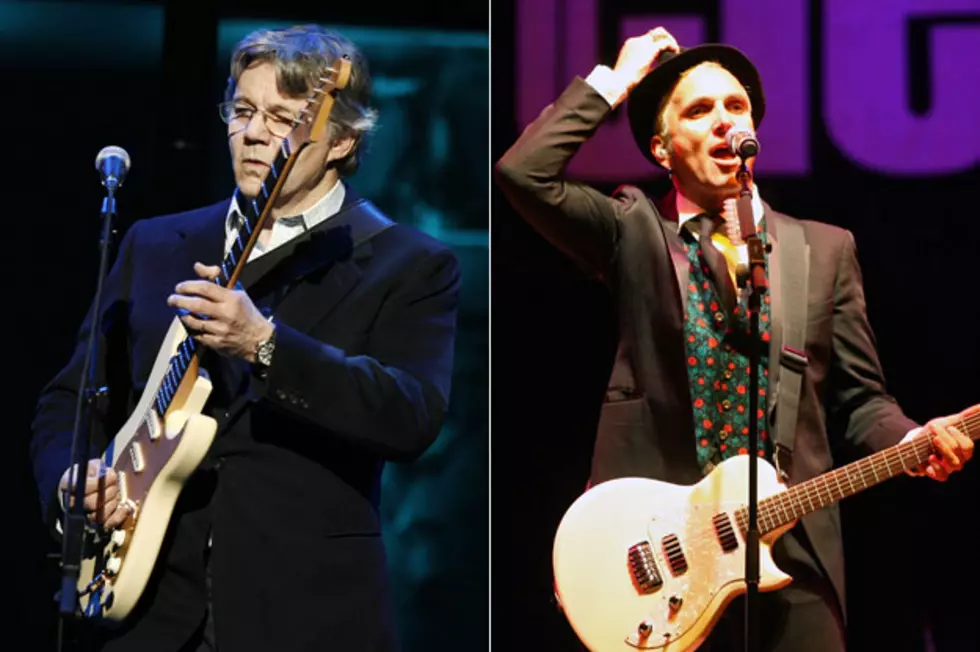 Steve Miller's 'The Joker' Gets Bizarre Spoken-Word Treatment from Everclear
Rock band Everclear include a cover of the Steve Miller Band song 'The Joker' on their recently released 'Return to Santa Monica' album.
It's never a good sign when a band includes the name of their biggest hit in an album title over a decade later -- raise your hand if bought Golden Earring's 'The Continuing Story of Radar Love' -- but the '90s rockers plunge even deeper by including what many will feel is a disrespectful recreation of a classic.
Lead singer Art Alexakis takes a William Shatner approach to the song, turning the lyrics into a spoken word essay on what's good and not-so-good in his life. Among the poetic gems he works around Miller's original lyrics:
"I almost love you more than I love food, and I really love food."
"I like to eat, I like to have sex and I like to hang out with my friends."
"I am a middle aged man with bleach blonde hair, a lot of tattoos, one nipple piercing because the cat took out the other one, I've got a baby and kid and college … "
"Who are they anyway? They are the people from high school that made all of our lives miserable. The football players, the head of the cheerleaders who's now 42 years old and she works at Hooters."
Musically, the band takes a chance by including an instrument inspired by the soccer vuvuzela beneath Alexakis's open-ended dissertation. The chorus is a fair facsimile, but the song is delivered in a manner more suited to a bowling alley karaoke night. There's a lot of strange ramblings and inside jokes to get through before you get to the part everyone knows the words to.
In addition to re-recordings of their early hits, the band also includes covers of Tom Petty's 'I Won't Back Down' and Van Morrison's 'Brown Eyed Girl.'
Listen to Everclear's Version of 'The Joker'