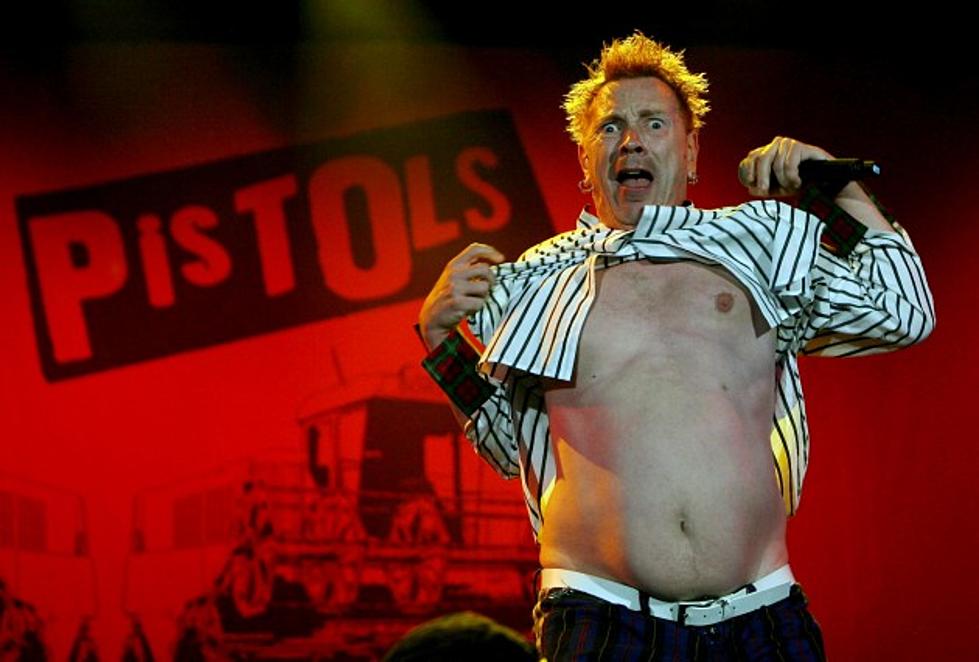 Sex Pistols to Release 35th Anniversary 'Never Mind the Bollocks' Box Set
When the Sex Pistols released 'Never Mind the Bollocks, Here's the Sex Pistols' in 1977, it sparked off a musical and social revolution in England and became one of the landmark albums of its time. To mark the record's 35th anniversary, Universal Music UK will release a special deluxe box set version on Sept. 24.
According to the Sex Pistols' official website, the original master tapes for 'Never Mind the Bollocks, Here's the Sex Pistols' were long thought to have been lost until they were discovered recently during the move from Virgin Records to the Universal Music catalog. The tapes have been remastered for the first time ever for this collection under the direction of Chris Thomas, who produced the original album. The box set includes rarities like a demo studio recording of 'Belsen Was a Gas,' the only song from that era previously thought not to have been recorded, as well as the six demos that comprise the bootleg album 'Spunk' in their original form.
The project also features a selection of Chris Thomas' unreleased demos and outtakes from the album, including tracks with Sid Vicious on bass, as well as previously unreleased live performances from 1977, a live DVD, a hardback diary of 1977, artwork, posters, stickers and handwritten lyrics.
'Never Mind the Bollocks, Here's the Sex Pistols' Super Deluxe Box Set Contents:

CD 1 - 'Never Mind The Bollocks, Here's The Sex Pistols'
The entire original album, remastered in 2012 under the direction of producer Chris Thomas.

CD 2 - 1977 Studio Rarities & B-Sides
Previously unreleased 1977 recordings, including 'Belsen Was a Gas' and the original single b-sides, remastered from the original master tapes.

Live recordings from 1977, most of which are previously unreleased.
Live 1977 DVD produced by Julien Temple, featuring many previously unreleased performances and DVD extras of promo videos and radio interviews.

For a complete track listing, visit this link.
More From Ultimate Classic Rock