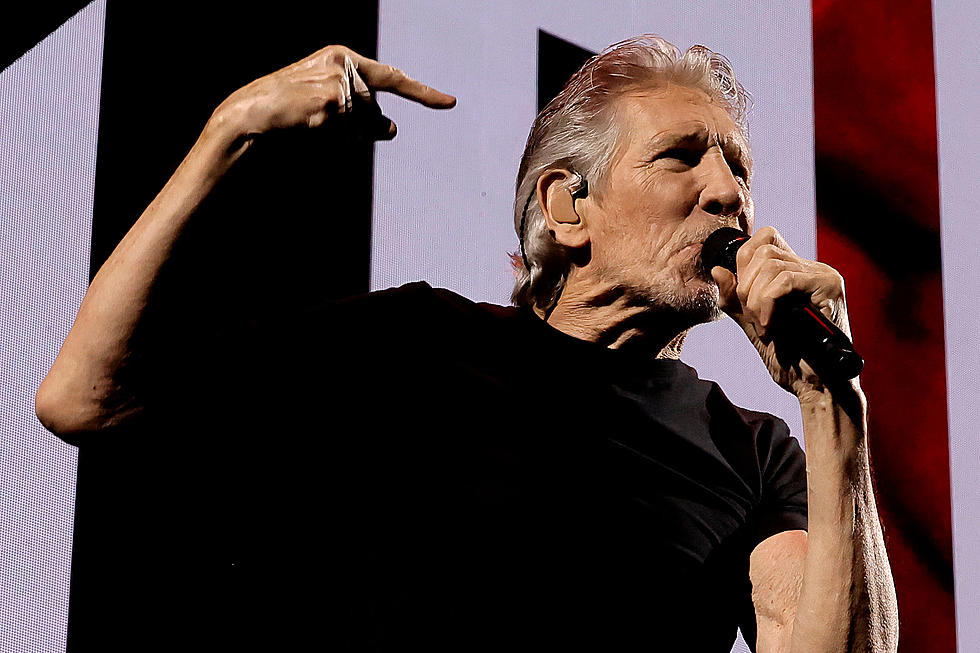 Roger Waters Concert Canceled Over Alleged Antisemitism
Kevin Winter, Getty Images
The City of Frankfurt, Germany announced that a scheduled Roger Waters concert would be canceled. In their decision, the city council referred to the Pink Floyd rocker as "one of the world's most well-known antisemites."
Waters was supposed to perform at the Festhalle concert hall in Frankfurt on May 28. The venue is not a privately held entity, as the city has a 60% share in the ownership. As such, the city council had the power to cancel Waters gig. The cancellation announcement cited Waters' boycott of Israel, his comparisons of Israel to apartheid South Africa, his declaration of his ties with the Islamist militant group Hamas and his use of a pig-shaped balloon adorned with a Star of David on previous tours.
The council also noted that the historical significance of Festhalle played a role in their decision. The venue was used for the detention of 3,000 Jewish men who were arrested after Kristallnacht in 1938, when Nazis destroyed Jewish-owned stores, buildings and synagogues.
In response to the council's decision, Waters retweeted a video by Dr. Ramzy Baroud, in which the doctor alleged that the rocker's support for Palestine was the real reason city authorities canceled the show.
The Frankfurt stop was part of Waters' European leg of the This Is Not a Drill tour. He is still scheduled to play an additional five German shows this May, in Hamburg, Cologne, Munich and two nights in Berlin.
When news of the Frankfurt cancellation became public, the Central Council of Jews in Germany released a statement praising the decision. "Antisemitism in art and culture does not have to be tolerated," it said in part, while also encouraging the venues hosting Waters' other German performances to follow suit.
The Frankfurt cancellation comes less than a month after Polly Samson, wife of Pink Floyd's David Gilmour, posted a tweet in which she called Waters "antisemitic" and a "Putin apologist." Gilmour retweeted the post and declared support for his wife' claims. "Every word demonstrably true," he wrote.
Pink Floyd Albums Ranked
Three different eras, one great band.
More From Ultimate Classic Rock